It is Eid today. In Lucknow, there would be frills of silver and gold paper fluttering all over Aminabad and rickshaws full of children in crisp clothes going from one end to the other. I have spent Eid in places like Pilibhit and Shahjahanpur where my paternal family resided.
My nose would be parked on the boundary wall of the neighbour in my uncle's house, where the aromas of freshly ground "khada masala" would be wafting as would the priceless roasting of thin sevian in pure ghee.
By late afternoon a big "thal" full of the day's delicacy covered with a "gota" cloth would arrive and we cousins would literally fall over it. Uttar Pradesh may be witness to the worst kind of divisions today but there were all of us who always lived side by side, even in the days when the worst riots would hit.
Yes, rule under liberal political parties too have been marred by terrible violence. So no single entity can be blamed for this divisiveness except the British maybe, who left us torn apart and untrusting. Back in the hills, the school would make us write essays on the subject.
This is not a litany about the times we live in. But how little religion mattered in the class room in schools run by the Indian government for children of "service class" people, all of whom had limited incomes and were tossed from one city to another every two years. Friendships were very transient but we all bonded over our lunch boxes.
The principal knew every student's name. Since I couldn't speak in English then, which was mandatory, I was periodically caned on the palm with a 12-inch wooden ruler. My Bhutanese classmate would pass down a couple of cold momos down the desk in mute sympathy and it was like a salve on the red welts.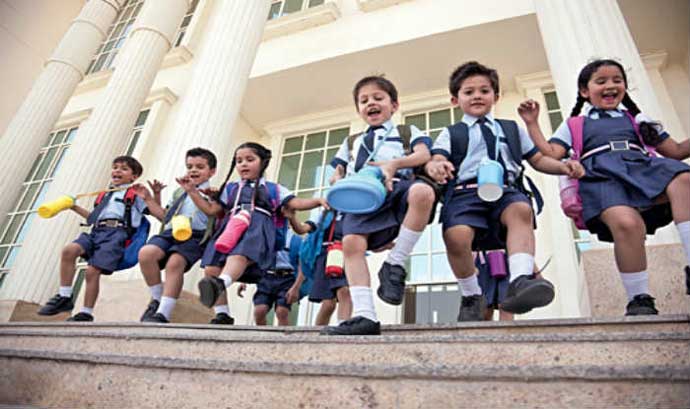 And if that lunch box was filled with goodies only made for religious occasions, it made the pleasure rarer since it could only come back a year later. Photo: India.com
I had no idea what the meat was but could only feel the affection that came with it. No one could chew my "sabzi paratha" since they were all rice eaters and hadn't heard of green banana curries, but they would sniff it with their tiny noses and give it a try.
In turn, I would sniff at the bamboo shoot and the dried "rai saag" and tender pumpkin shoots. Later, in another remote part of India, as tiffin covers were ripped open after a heavy hour of PT, the collective aromas in class brought all of India alive.
The Punjabi boys had mooli paranthas, Gulrez and Rehana, sisters in my class always had chicken, Parizaad never went without her ham, the Marwari kids made our mouths water with their aam ka achaar. The army kids always had egg sandwiches and a slice of cake their swish mothers baked for the weekend rummy sessions.
My Tamil classmate brought exactly three Idlis with chutney, the extra one to be shared with a different kid each day. If it was raining outside, we would eat at our desks, ripping sheets from copies to wipe the oil stains.
If the sun was out, it would be in the playground, the only time perhaps when I could balance my tiffin, a conversation and a friend on the see saw.
Later in Delhi, the school was yet another microcosm of the diversity that is our country although I was far too thick to think in these deep terms. Mrs Rashid was the senior teacher for History. The day after Eid, there would be hum in the staff room as she would come laden with great food. All her colleagues would jostle to get there first.
My Economics teacher would actually leave the class 10 minutes before one o' clock to make sure he didn't miss out. I never worried about that because her daughter was my mate and we shared a desk. She would have packed a kebab sandwich and a helping of sevian just for me.
Was it beef? I have no idea! Did I care? Most certainly not! All I knew that I wasn't going to get anything remotely this tasty in my home (my mom has always been a reluctant cook but that's a story for another time).
Middle class India drove our aspirations. We compared percentages in school and not what our names meant. Parents checked and congratulated others whose kids had made it to the IITs.
Believe it or not, the year "only" 11 kids made it to IIT, the principal cried in the morning meeting that the standards had really gone down. Today, high cost tuition centres spend lakhs to advertise they have four-five successful students. It was a done thing... just study, play, do your homework and show some manners.
That translates into "live in peace and let the others live in peace too".
The day before every religious holiday, we sang appropriate prayers for Guru Nanak's birthday, or read out a chapter from the Prophet's life, enacted of the birth of Christ at a Nativity play or held a special dance drama on Janmashtami.
But my focus would entirely be on whose tiffin would be the most interesting the next day. And if that lunch box was filled with goodies only made for religious occasions, it made the pleasure rarer since it could only come back a year later.
I could return the favour only after Holi when we made dozens of dahi vadas and even the class teacher would help herself. Sometimes, it is important to keep life and its meaning rather simple and not read too much in a couple of kids sharing a shami kebab on Eid.