Recently, an American professor friend told me that American policymakers usually planned 20-25 years ahead, whereas the Chinese prepare for the next 40-50 years. In comparison, the Indian situation is extremely grim.
Many times, ill-considered ad-hocism plagues our plans, this being truer in the field of higher education. The latest example is the recent announcement of the HRD ministry regarding new regulations of the University Grants Commission for the appointment of assistant professors in universities/colleges/higher education institutions (HEIs). However, it has some positive points as well.
Higher education has a vital role in fulfilling India's aspirations of becoming a superpower. For first-class higher education and HEIs, faculty members are a sine qua non, both on the qualitative and the quantitative scale. Hence these announcements. A welcome highlight in this announcement is to make special provision for the recruitment as assistant professors of PhD degree holders from the top 500 globally ranked HEIs.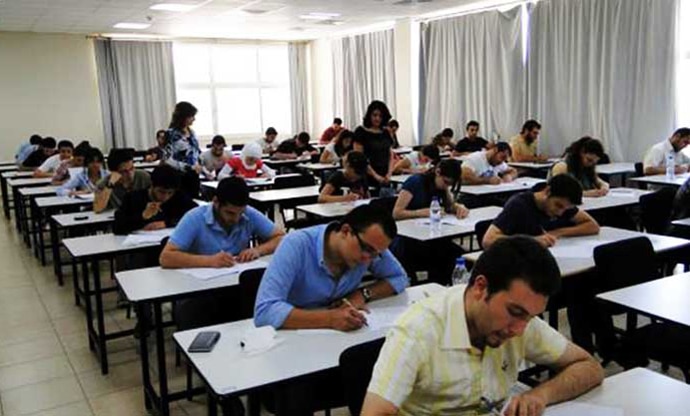 Higher education has a vital role in fulfilling India's aspirations of becoming a superpower. (Photo: PTI)
Currently, such students are ineligible to take up teaching jobs in Indian HEIs. The far-reaching import of this provision can be understood in the context that the number of Indian HEIs in the top 500 universities of the world is barely 8 to10 – the IISC Bengaluru, 6-7 IITs, and the University of Delhi, etc.
This special campaign for the appointment of PhD degree holders from these top HEIs, undoubtedly, will be a boon with regard to the quality of our higher education. While teaching in different American universities, I found that many Indians studying and working abroad wished to return to India. But couldn't because of complications of appointment in Indian HEIs.
However, there are some points that need serious reconsideration. As per the new regulation, a PhD has been made mandatory for the appointment of assistant professors in universities, whilst for the colleges either PhD, or postgraduate, degree along with Net (National Eligibility Test) or SET/SLET (State Level Eligibility Test) is needed. In both cases, more thinking is required.
PhD has been overemphasised in the universities' appointment, brushing aside the fact that, excepting some renowned HEIs, the quality of PhD is generally not up to the mark. Indeed, there have been media reports that one can even buy a PhD degree in some lower grade HEIs. Thus, making a PhD the sole criteria is fraught with danger.
In universities' appointment, a PhD plus NET must be made mandatory. NET is an all-India examination, passing which is a validation of knowledge in that subject. One can ask, why the exemption from NET for foreign PhD holders? The answer lies in the fact that securing a PhD from these top global HEIs is in itself an enormous achievement, the high standards of which are attested to by the all-round citations.
Besides this, another issue related to PhD is its admission process. For PhD admission, different universities conduct their own entrance tests (Those who have passed NET are exempted from taking this exam). This is followed by an interview where both the candidates clearing the test and the NET passed appear. And, then comes the final admission list.
A major problem with this process is that the candidates appearing for the entrance exam are compelled to travel around various universities, located far apart, to take the tests – a huge wastage of time, money and energy. Apart from this, the level of the entrance test is also downright pathetic in many universities. It is high time that there should be a single entrance test for admission to PhD across the country, just like AIEEE for engineering, or NEET for medical courses. A leeway should be there, however, allowing different universities to conduct their own interviews to admit candidates in accordance with their specialised areas/needs.
The door of teaching should be opened only for the deserving. (Photo: Facebook)
A combined entrance test will have another latent advantage. Currently, the pattern of PhD entrance tests varies in different universities. It's fully objective, somewhere, as in the University of Delhi, and in some, completely subjective/theoretical as had been in JNU till last year.
A balanced approach would be a mixed bag of both, to examine comprehensively the ability of candidates. The research aptitude paper, here, can be objective, but the subject-related paper must be theoretical assessing the conceptual clarity, analytical and synthesis ability and explanatory capacity of candidates.
NET, the other basis for appointing assistant professor, has its own problems. Its current format is flawed. It must be noted that before 2012, there was a descriptive question paper also in the NET exam. But in 2012, this theoretical component was done away with, without any cogent reasons, proving to be fatal. Today one can find many NET passed, clearing this multiple choice NET exam by rote learning, but who can't even write a page properly. The fate of higher education can only be imagined with these "would be" faculties.
Besides this, the SET/SLET should be scrapped totally. States have invented this process to use as a backdoor entry for less meritorious students, ruinous not only for higher education but also for that state. Getting bright faculties from outside would not only be beneficial for states, but it will also promote a sense of national integration and nationalism.
The door of teaching should be opened only for the deserving. It must be remembered that the US, the powerhouse of higher education, and a superpower, invites best teachers from across the world. This is no ordinary profession — at stake is the future of society, state and nation.