The Oxford dictionary defines terrorism as "the unlawful use of violence and intimidation, especially against civilians, in the pursuit of political aims".
I am sticking my neck out despite knowing that I may be subjected to intense trolling by the "thekedars of Hindutva" (Hindutva's custodians) to say that events of the last few years indicate that we are slowly but steadily slipping into an era of terrorism of a different kind, which I suspect has the tacit support of powers that be.
The disgust and burden of guilt since the time a "friend" sent me the video of the brutal killing of a Muslim named Mohammad Afrazul in Rajsamand, Rajasthan in the name of "love jihad" is so intense that I cannot let it torment me any longer. After the heinous act, killer Shambu Lal Regar audaciously proclaimed that "all such persons" will meet the same fate.
Through this act of terror, the murderer has brought disgrace to my great religion which advocates Vasudhaiva Kutumbakam. He deserves no mercy and the strictest possible punishment should be given to him not only for the wanton murder but also for inciting communal hatred.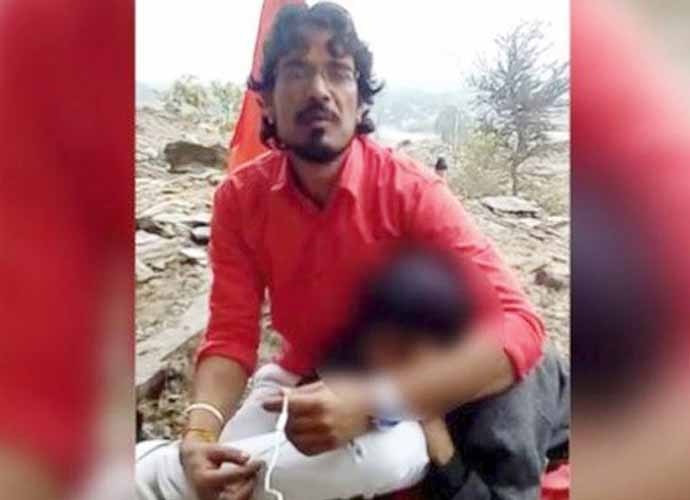 Further appalling is the fact that some so-called educated and intelligent people are celebrating the crime and have even promised financial support for his family. The fringe is leaving no stone unturned to spread terror among minorities and incite communal tension by circulating this video with explicit violent content.
This vicious campaign against "love jihad" launched by the right-wing fringe is undoubtedly aimed at terrorising minorities as it is invariably waged against men of minority community marrying girls from the majority community. In one such alleged instance of love jihad in Kerala, the Supreme Court had to intervene to find out the free will of Hadiya, a 25-year-old woman married to a Muslim man.
It is abominable that an adult woman, who has decided to marry a person of her choice and convert to another religion, is subjected to torture by people, who consider themselves the custodians of religious beliefs. Interestingly, love jihad is not waged against men of majority religion marrying women from the minority community.
Terrorism is further being spread through wanton killings of people in the name of "gau raksha" and in some cases only because of their religious identity. From the lynching of Pehlu Khan in Rajasthan's Alwar over allegations of cow smuggling to the killing of a young boy, Junaid, over a minor altercation for a seat in a train, this brand of terror is spreading.
Several other incidents, which are nothing less than terror, targeting people of the minority community can be recounted like the lynching of Mohammad Akhlaq at Dadri in Uttar Pradesh on September 28, 2015, lynching of two Muslims in March 2016 by cow vigilantes and again in June this year, in Jharkhand.
This terrorism is no more targeted just again Muslims. The Christians have also been at the receiving end of hate crimes. Recent outrage against carol singers in Madhya Pradesh and vandalising of churches just before Delhi Assembly elections can be classified in the same league. The diktat of the Hindu Jagran Manch against Christmas celebrations in Aligarh and another one in Agra go on to indicate that the fringe is expanding its reach and Christians may also no longer be safe from their wrath.
The right-wing fringe also does not tolerate any dissent and spreads terrorism through intimidation and murder of rationalists and activists. The murder of journalist-turned-activist Gauri Lankesh by unidentified men in September this year attracted a lot of media attention. The case is still under investigation but the Hindu fringe elements have invited suspicion through utter lack of civility by hurling choicest of abuses at the deceased through Twitter.
The incident drew the focus back to the murder of Narendra Dabholkar, a known rationalist, in 2013 by criminals suspected to be belonging to the same fringe groups. Dabholkar's only crime was that he dared to question several irrational practices and beliefs prevalent among Hindus through his organisation Maharashtra Andhashraddha Nirmoolan Samiti. MM Kalburgi and Govind Pansare met the same fate in August 2015. They are suspected to have been killed by a fringe organisation called Sanatan Sanstha.
There are eerie similarities among the four murders mentioned above. The deceased were opinionated, fearless in expressing their beliefs and had infuriated the fringe by their efforts to expose orthodoxy and irrational practices. Their murders were not isolated acts of crime. These were well-planned and executed with professional finesse and apparently had the backing of organised groups.
Repeated attacks on freedom of expression by the fringe elements also extend to curbing creativity. The protests against Padmavati have ensured the movie's release is put on hold. This is not an isolated instance and the fringe has often indulged in violent protests against works of creativity demanding bans on any narrative that it finds unsuitable.
Threats of death and violence have been issued against artists starting from MF Hussain to Salman Rushdie. Deepika Padukone too received beheading threats from a person no less than an office-bearer of the ruling BJP in Haryana.
The disturbing trend has gained lot of momentum during the last three years or so. The fringe appears to feel safe in the knowledge that these acts will not invite action or condemnation. The absence of condemnation by those in power is often interpreted as tacit approval by the lumpens, which further emboldens them.
Is this the nation for which our armed forces fight and make sacrifices? Is this the country which our forefathers dreamt of? Is this the India that we wish to hand over to our children? Doesn't our conscious prick us and make us feel despondent, disgraced and ashamed?
If we collectively do not condemn such acts of terror and the authorities take urgent steps to stop them, soon the idea of India will begin to disintegrate.