The earliest reference to Raksha Bandhan comes from The Mahabharata where Draupadi tied a rakhi to a young Lord Krishna. In return, Lord Krishna saved Draupadi from humiliation in the Kaurava court. Since then, Raksha Bandhan has come to represent the invisible bond between brother and sister and the inherent implication of protection of a sister by the brother.
When our government started working in 2014, we committed ourselves to ensuring safety and protection of women. The Prime Minister held meetings and took us down the road that he wanted us to build. We started with setting up a dedicated grievance redressal cell where any woman could seek help on any issue. The last 50 months have seen 20,000 complaints coming in. Some were resolved as one-off issues and some led to changes in government systems, procedures and policies so that women don't have to struggle with such issues.
We used the increasing spread of the Internet and started the Khoya-Paya portal to locate missing women and children, SHe-Box for online complaints of sexual harassment at the workplace, and POCSO e-Box for complaints of child sexual abuse.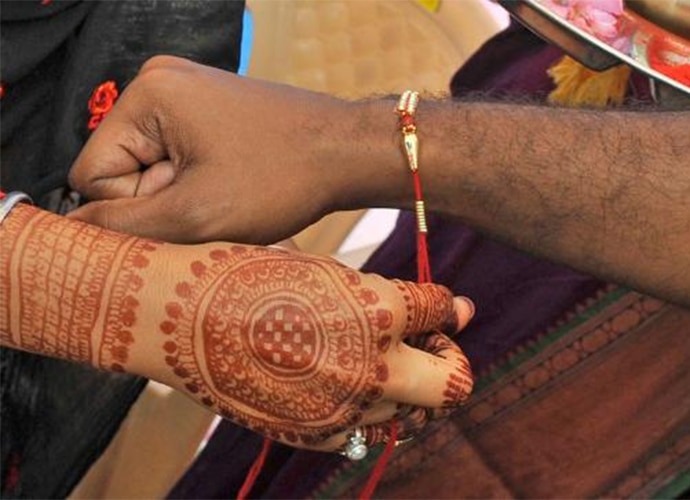 Photo: Indiatoday.in
In January 2015, the Prime Minister launched one of the most visionary programmes to change the mindset towards the girl child. The Beti Bachao Beti Padhao programme has resulted in lakhs of baby girls being saved from foeticide and infanticide. For the first time in centuries, the sex ratio at birth improved in target districts.
To make workplaces better, safer and happier for women, we have amended the Maternity Benefit Act to increase paid maternity leave to 26 weeks. We also made crèches mandatory and put in place a framework to make workplaces safer. The implementation of the Sexual Harassment at Workplace Act 2013 by government and private organisations has been given an entirely new thrust.
We are continuously enhancing and building new capacities to deal with crimes against women. It is to this end that the capacity of forensic laboratories for DNA analysis in cases of rape is being increased from 1,500 to 20,000 cases per year. Forensic kits are also being placed at all police stations and hospitals. We have mandated for 33 per cent reservation for women in police forces.
The 181 Women Helpline and One Stop Centres at 206 locations have assisted 20 lakh women in distress situation on a real-time basis. An FIR can now be filed at any police station, irrespective of where the crime was committed. Women are no longer sent from station to station.
Major legal reforms have come about quietly, and have provided stringent punishment for rape, broadened its definition and included new offences. The Juvenile Justice Act now allows juveniles (16 years or older) to be tried as adults for heinous offences like rape and murder. The Anti-Trafficking Bill has been passed in the Lok Sabha. This is the first pro-victim Act of its kind.
A special unit has been set up to help women facing NRI matrimonial disputes. Look-Out-Circulars are being issued and passports of absconding husbands have been revoked. The Ministry of Home Affairs set up the first exclusive Women's Security Division. We are working together on a National Registry of Sex Offenders. An international alliance is underway to remove online material of sexual abuse.
I would sum it up in three points. One, the mindset towards the girl child is changing. Two, the safety net for women is expanding. And three, women are being heard. If you have suggestions, speak to us with the freedom that a sister would speak.