When the clock struck 03:30 hours on February 26, Pakistan woke up to an airstrike by twelve Indian Mirage 2000 jets which reportedly destroyed the largest JeM terror camp in Balakot.
The news soon made headlines in India, even as Pakistani DG ISPR Major General Asif Ghafoor admitted of an Indian aircraft crossing the LoC — but denied suffering any casualties because of 'alert response'.
Meanwhile, as the whole nation seems to be making merry of the airstrikes, Kashmir presents a gloomy picture.
What was termed as churnings of the rumour mill until a day ago out of the blue now turns out to be fact. People were anticipating these airstrikes, considering how the aircraft had been hovering over us for the past three days. The administration had called for calm and busted these fears as rumours with no chance of airstrikes.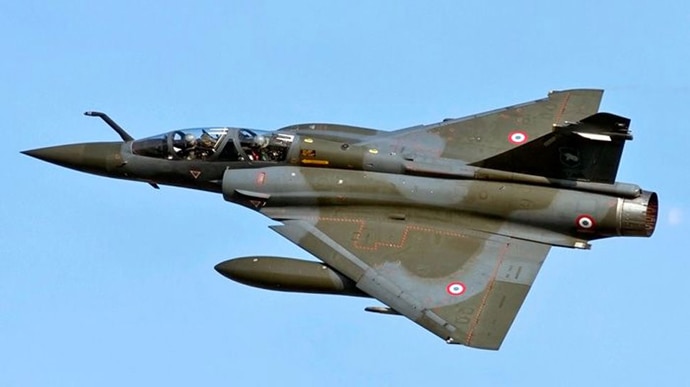 Will war be good for either country? (Photo: Reuters)
The worst fears of Kashmiries have been proven true. India has responded to Pulwama by crossing the LoC and Pakistani External Affairs Minister Shah Mehmood Qureshi has stated that Pakistan has the right to defend itself and give a befitting response. These are indications that a war — limited or not — could break out anytime. And the worst sufferers would always be the people of Kashmir. Pakistan has called an emergency meeting and unanimously declared the intention of responding to what they term Indian "aggression".
Reportedly, India has also brought down a Pakistani spy drone along the IB in Gujarat and, in another instance, the BSF reportedly killed a Pakistani ranger on the border in Jammu's Kanhachak. Moreover, all defence systems have been put on alert to respond to any misadventures from Pakistan. Former J&K CM Omar Abdullah took to Twitter and sounded cautious with his words.
He terms this 'a new ball game' — but he knows that Kashmir is going to be at the receiving end. He doesn't want to be mired in controversies but he admitted yesterday in an interview with a national TV channel that hovering aircraft gave him two sleepless nights. Everybody wants to avenge Pulwama — but neither India, nor Pakistan can actually afford to go for an all-out war. A war of this type can amount to votes for the ruling party, yes, but it can push Kashmir to the wall further.
There is a sense of anxiety and fear in Kashmir now. The shops here have become discussion spots. Everyone has an opinion but nobody disagrees to the possibility of a war breaking out. My grandmother has been literally crying since yesterday, fearing our death. Women folk in the family are the most depressed. The noise of aircraft above and the disturbing decibels of the TV studios that create the rhetoric of war make things all the scarier.
Kashmir is passing through one of the most turbulent times of its history. (Photo: PTI)
People in the cozy studios want this war to happen — without caring for the people on duty and the people living in these areas.
Nothing can calm our nerves, nor even the assurances from the people in power because a war, once started, never knows the direction it can move through, the devastation it can bring and the end it will meet. All speculations have been laid to rest now — and we are preparing for the worst.
Kashmir is passing through one of the most turbulent times of its history. Militancy has taken a new turn, suicide bombers have arrived on the stage. Mass arrests are orders of the day. Not a day passes when coffins are not filled and people are not mourning. In this backdrop, the possibilities of a war with Pakistan and Kashmir as the battleground would mean adding to the miseries and traumas of a helpless civilian population caught in-between.
It's high time that our sensitivities, sensibilities, emotions and apprehensions aren't taken for granted.
India is duty-bound to make Kashmiris feel at ease and safe. Let the task begin now.