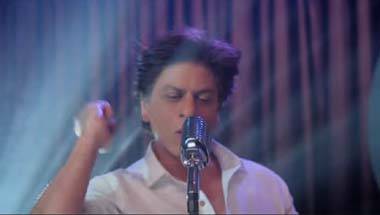 SRK urges every responsible citizen to vote this Lok Sabha election. But clearly, there's more to his rap than meets the eye
It is not that Bajpayee hasn't had failures. Yet, his ability to bounce back is commendable. His commitment to excellence and fuss-free attitude also stand out in an industry of bling.
This is not a regular Salman Khan movie where bhai gets to do everything and others are pushed to the periphery.
|
Tarar Square
| 8-minute read
Tarar Square
The real king is one. The aspirants are many.
John Abraham, with his good looks and rugged physique, has managed to crack the code of a sure-fire hit — nationalism!
'Kalank' hits you — in the heart. It moves you with its spotlight on sheer love, despite the overblown sets and the disco-ghunghroo lines. For that, it gets three stars.
Critics refusing to review a film, calling it 'propaganda' and boycotting it, evokes a bunch of people refusing to do their job. Or to do it with complete honesty.
Agnihotri makes an attempt to point to how easy it has been to wipe out Shastri's life (even death) from public memory.
A fabulous dancer, a graceful actor, a breath-taking beauty — Bollywood has not seen many like Madhuri. No wonder her fans long to see much more of her.
It's not enough to portray desh ki seva on the silver screen. To express it, you must queue up to vote. But these stars, despite their fine lines, can't do that.