Lupita Nyong'o in 12 Years a A Slave. Riz Ahmed in The Night Of. Sarita Choudhury in Homeland.  Indira Verma in Game of Thrones. 
And the list isn't even complete.
The Mira Nair school of filmmaking - different from Maisha Film Lab, her non-profit training initiative for emerging East African filmmakers in Kampala, Uganda, which has produced 28 directors already- has given the world a long list of actors.
Nyong'o wasn't even onscreen, unlike Ahmed who was The Reluctant Fundamentalist, Choudhury who was in Mississippi Masala and Kama Sutra: A Tale of Love, and Verma who was also in Kama Sutra.
Nyong'o worked with Maisha in Uganda (whose slogan is "If we don't tell our stories, no one else will").
"So you've created yet another star,'' you say to Nair, who's on the phone from Kampala. "I haven't created anyone. The fire was all hers."
"I have to fall in love with the actor," she says.
Whether it is Shefali Shah in Monsoon Wedding, Ahmed in The Reluctant Fundamentalist, she has to see that ineffable quality in the actor and then just follow it.
Riz Ahmed and Kate Hudson in Mira Nair's The Relucant Fundamentalist.
"No one else could have been Changez, have that dark quality and yet have the confidence to bed Kate Hudson,'' she says.
Nair is all heart and it's always on her sleeve. Her big laugh, her impassioned voice, her love for her work has affected people all over the globe.
Some of India's finest directors have worked closely with her, collaborating on screenplays or learning their craft under her - Vishal Bharadwaj (they have been collaborating for nine years on the Broadway version of Monsoon Wedding) to Zoya Akhtar (who was her assistant director on Kama Sutra). And then there are her movies, which were colourful, noisy, "diverse" much before diversity became a buzzword in Hollywood.
America has spent a lot of time catching up with Nair but she's always been ready for it, making stories true to her spirit, time and place. Monsoon Wedding, a loud, emotional movie about a loud, emotional Punjabi family was a runaway success, and created a series of stars (Randeep Hooda, anyone? Rajat Kapoor, anyone?). It finds echoes even now in such delectable movies as Shakun Batra's Kapoor and Sons. The Namesake, a delicately flavoured movie, could not have been better directed by a Bengali.
And of course, the utterly gorgeous Salaam Bombay, the inspiration (whether Danny Boyle would like to admit or not) for Slumdog Millionaire. That movie had heart, soul and everything else. 
Her new movie, Queen of Katwe, has some of that quality - based in a Kampala slum about the triumph of the human spirit, in this case a young girl who becomes a chess champion.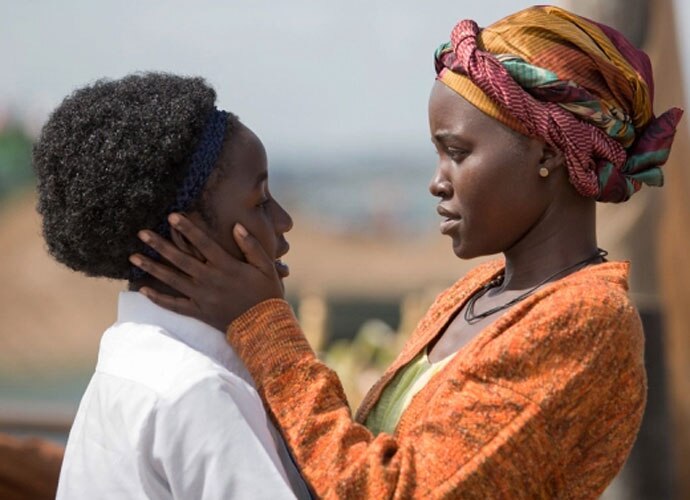 Mira Nair's new movie, Queen of Katwe, is about the triumph of the human spirit.
"I am attracted to those who never say die,'' says Nair, "who find it in themselves to want something beyond. In Kampala we like to call it life-ists, those who embrace life, who even if they have half a basin of water will want to 'look smart'. Their spirit is, don't feel sorry for me. I'm never going to let you know the struggle I've come from."
Madina Nalwanga is the young Uagandan chess champion, Phiona Mutesi, Nyong'o plays her mother, and David Oyelowo is her coach. "It's not the story of a white saviour who comes to Africa to teach them how to draw water from a well. It's about extraordinary ordinary people."
It was a crowd favourite at the Toronto Film Festival and narrowly lost out to the Ryan Gosling-Emma Stone starrer La La Land for the Audience Award. Nair conceived of her film like an accordion - it expands your heart and then squeezes. By all accounts it worked.  
Uganda is Nair's home, as much as India is and as much as New York is. Queen of Katwe is her tribute to the country from where her husband, Columbia University professor Mahmood Mamdani, is. 
But Nair remains a peripatetic Indian, the founder of the self proclaimed International Behenji Brigade, who has seen powerful women in India since.
"I was in my chaddis when I knew the power of knowing anything is possible," she says. "And I see Americans so upset, almost to the point of indigestion, about the idea of Hillary Clinton as president,' she exclaims.
So has the world finally caught up with Nair?
She replies with her trademark laugh. "I don't know about that, but the screen must reflect the multiplicity of the world we live in. For the longest time we had movies being made by those who looked like those who watched them - which is to say white men in suits. Not anymore."
And if nothing else, she will go down in history as the only woman to say no to Fawad Khan, the Pakistani actor. He auditioned several times for the role of Changez but Nair was not convinced, giving the role to Ahmed. Fawad Khan, of course, has gone on to become a star in Hindi cinema and Nair says "ab Dilli door nahin". 
A film with Mira and Fawad? Now that's a thought.