The Triangle: The Terrorist, the Criminal and the Spy
[Book extract] How Pakistan funds and nourishes terror organisations like LeT acting against India.
Pakistan has deployed a huge phalanx of terrorist organisations against India — one of the deadliest among which is LeT.
Created in 1987 with seed money from Osama bin Laden, LeT quickly became a favourite of the ISI. Its creed — Ghazwa-e-Hind (Islam's victory in the final battle against India) — was particularly enchanting to the Deep State of Pakistan. LeT entered the Kashmir terror scene in the 1990s when the ISI was busy diversifying jihad on the Afghan model. Its zealous cadres won acclaim. It continued to have links in Afghanistan, received generous donations from the Middle East — especially Saudi Arabia — and the support of Pakistan's Army and the ISI. Rich Pakistani businessmen, eager to feather their own nests with the Deep State, donated generously, contributing to LeT's rise as an Islamic terrorist force in Asia, with links to Al-Qaeda and a reach into Central Asia...
Democracy? Hafiz Saeed's political party even contested the Pakistan elections held on July 25. (Photo: Reuters/File)
It … continues to train its cadres in camps in Muridke, its headquarters near Lahore. LeT remains an invaluable asset to the ISI and the Pakistani establishment as it enables them to keep the Kashmir option open even while supporting the US campaign in Afghanistan.
...
A secret US report estimated some years ago that the annual military operations budget of LeT was about $5.2 million. One operating season in a sector of Jammu and Kashmir for a single terror group cost about 250 million. Add to this the number of terror groups that Pakistan has thrown at India — one can deduce that this figure would be upward of 1000 million.
These figures had spawned overnight millionaires in Pakistan and some in Jammu and Kashmir too.
The price of terror: One operating season in a sector of Jammu and Kashmir for a single terror group cost about 250 million. (Photo: PTI/File)
…
LeT has received funds from state sponsorship, charities, smuggling and its own businesses ... LeT has now had a close association with Dawood Ibrahim, with activities like kidnapping, narcotics smuggling, fake currency and extortion money routed through hawala channels.
Best Friends Forever: LeT has a close association with Pakistan-based mafioso Dawood Ibrahim, wanted for his role in the 1993 Mumbai blasts.
Pakistan maintains its farcical denial or studied ambiguity about state sponsorship despite all evidence leading to the doors of the military and the ISI. It provides shelter, support and sustenance to these crown jewels of its foreign policy.
…
LeT controls several legitimate businesses, including a very lucrative business of the sale of animal hides after Eid al-Azha ... Its illegal activities include false trade invoices, counterfeiting, extortion and narcotics trade. Publications, particularly jihadi ones, are sold with an additional mark-up, while Kashmiri carpets exported to the Gulf have their prices marked down, with the difference sent through hawala for use in the jihad. Narcotics smuggling is particularly lucrative, and with the harvest running as high as $2.5 billion some years ago, some of it has surely added to the ISI's coffers to bolster its terror campaign against India.
This is as good a reason to continue the jihad as any other.
LeT has been investing in land acquisitions and has opened new offices, more than 1,500 in Pakistan…
…
From being dependent on state sponsorship and Saudi money, LeT has become increasingly self-reliant.
…
The political wing of LeT, the Markaz Dawa Irshad, renamed Jamaat-ud-Dawa, renamed Idara Khidmat-e-Khalq and reborn yet again in 1996 as the Falah-e-Insaniyat Foundation (FIF), the charity wing of JuD. This NGO runs 200 mainstream dawa schools, eleven madrassas, two science colleges, a fleet of 283 ambulances in 242 cities, mobile clinics and blood banks. FIF has 245 professors, more than 500 doctors and 1942 paramedical staff. It runs seven hospitals in six cities and thirty-five across-the-board social services in 260 cities … Its recruits are well-educated, qualified urban professionals.
The Government Al-Aziz Hospital, previously known as Al-Aziz Hospital, in Muridke, was run by the JuD. (Photo: Reuters)
…
Some years ago, the Punjab government in Pakistan granted about $9.3 million to JuD, which was banned following a UN decision to list it as a terrorist organisation. When questioned by Sherry Rehman, a Pakistan Peoples Party member of Parliament, the government response was that since the ban, its functioning had been taken over by the government, making it a social welfare organisation.
Sherry Rehman, a member of Parliament, questioned the government over aid given to the JuD. (Photo: Screengrab)
LeT has a global agenda and involvement. It began with activities in Jammu and Kashmir that spread to the rest of India from the 1990s and continue till today. It was associated with the Haqqani Network terror attack on the Indian Embassy in Kabul that killed fifty-eight persons in July 2008. In November that year, an attack that lasted three days in Mumbai killed 166 persons.
…
After the US invasion of Afghanistan in 2001, the organisation quickly became an eager supporter of Al-Qaeda, providing its operatives shelter, escape routes and even training. They allowed their own cadres to freelance with Al-Qaeda; this allowed LeT and, more importantly, the Pakistanis, credible deniability with the Americans. Abu Zubeida, one of Al-Qaeda's senior representatives, was hiding in an LeT safe house at the time of his arrest.
The JuD–LeT combine is stronger than Al-Qaeda and Islamic State.
It was conceived as an organisation that can run a modern state, unlike Al-Qaeda … Al-Qaeda and Islamic State may talk of a global agenda and plan to replace the existing systems with an Islamic system, but neither of them can hold territory, nor do they have the expertise and experienced workers to do so.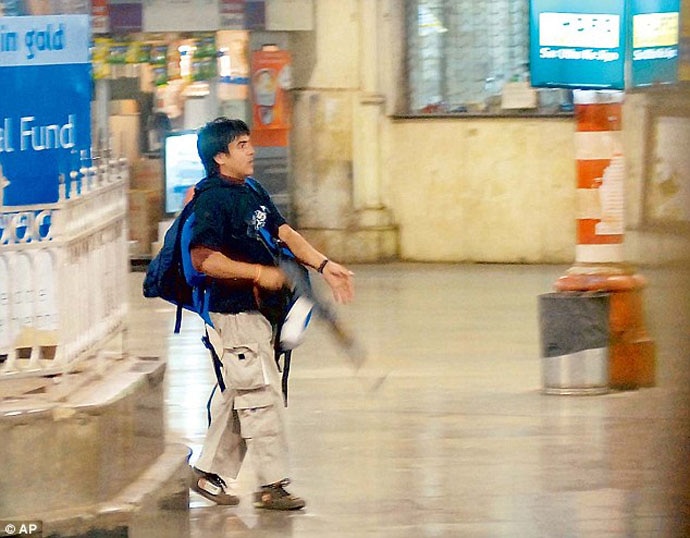 LeT Export: Ajmal Kasab, the LeT operative captured after the Mumbai attacks that killed 166 people. (Photo: AP)
JuD, on the other hand, has professional staff trained in statecraft. It has penetrated virtually all government departments, including the armed forces...
…
Much of this ability to regroup is attributable to the coddling of these sectarian, militant and terrorist groups…now prevalent in Pakistan. The army does it for what it sees as strategic options while politicians do it for political survival. The common person sees FIF as a social welfare organisation, and any stern action against it will not only be unpopular among the people – but the jihadis may well turn against the state and accuse it of betraying the cause of jihad and therefore Islam.
The result has been that the state has ceded ground to these groups.
It has become a state within a state — and it is not very far from the Radcliffe Line that separates India and Pakistan.
Also read: Why India-Pakistan relations are unlikely to improve if Imran Khan becomes Pakistan's next prime minister
The views and opinions expressed in this article are those of the authors and do not necessarily reflect the official policy or position of DailyO.in or the India Today Group. The writers are solely responsible for any claims arising out of the contents of this article.