1. That Salman Bhai should now be known as Salman Uncle
At 50, it's about time. He dances like an uncle - stiffly and shakily. His views on women are certainly (at least) a generation old. He dresses like an uncle. He has man boobs and a paunch - the two prerequisites of uncledom.
His mantras are worthy of uncles - don't teach father how to make babies. As are his jokes - about dirty old men wanting cable television to watch FTV.
2. That the rape remark was not a mistake or error of judgment
Salman is genuinely sexist. In Sultan, he has found the perfect showcase for his antiquated views.
Hero becomes pehalwan for wife, who is also pehalwan; wife gives up dream of Olympic gold for her own special ''gold' (that, dear Salman fans, is how she thinks of her husband), while Salman goes from Olympic gold to World Wrestling Champion, king of the ring.
3. That safe sex is not an option in Haryana
Do the khaps have a diktat against protection? How else can one explain an Olympic gold medal prospect becoming pregnant and giving up her lifelong dream? Obviously, they haven't heard of Mary Kom.
4. There are also no blood banks in Haryana despite blood donation camps being organised by his beloved.
5. That it takes less than a year to train an Olympic gold medalist and six weeks to train an MMA style champion. Also, no modern equipment is required. Ploughs, tractors, giant Thor-like hammers.
6. That if it is a Salman Khan film, the person beating him up will invariably be a foot taller. So that the victory is sweeter.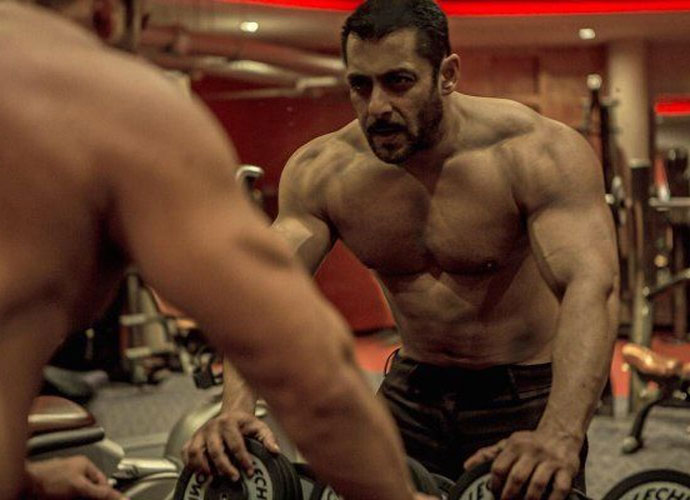 Salman Khan.
7. That women have their place in society, which is to inspire their men, produce children and make gobar. If it's Haryana, they are allowed to produce girl children who will eventually win wrestling medals for their nation.
And they can make rousing speeches defending feminism provided they eventually settle down into sweet domesticity.
8. That a true wrestler's battle is with himself. That a true sportsman never gives up. That if a doctor can marry a doctor and an engineer can marry an engineer, why can't a wrestler marry a wrestler (not the same-sex, please).
9. That when Salman Khan calls you "saali masterni" or "sasuri", it is supposed to be considered a compliment.
10. That it is okay to be a man child at 30 and spend your time flying kites and installing cable dishes. Your inner Salman Khan will eventually assert itself and you will be a winner.
11. That your propensity to speak in maxims catches on. Everyone around you starts speaking Bollywoodesque dialogues - from your wife ("izzat and guroor main dhage bhar ka farak hai") to your father ("izzat paane ke liye beizzat hona zaroori hota hai") to your mentor ("I don't train dead people").
12. That because you are Salman Khan, you will always crack a Shah Rukh Khan joke.
13. That you will always uphold your secular and syncretic credentials (one thing to be thankful for)
You can be a Muslim and Hanuman bhakt at the same time. You can pray at your akhara through your dangal as much as you can pray at your dargah. Which may also explain the eternal appeal of Salman Khan.
As much as he is flawed, misogynistic, arrested in his development, he is also one of us.