Naughty Dog's award-winning videogame The Last Of Us received the HBO treatment and has been off to a tremendous start. We take a look at how the series carefully crafts the anxiety during a global pandemic with unsurprising aplomb. 
The horror-adventure source material for the series was developed by Naughty Dog, helmed by its creative director Neil Druckmann, and was released by Sony Computer Entertainment as a PlayStation exclusive in 2013. 
The post-apocalyptic videogame follows the story of two survivors of the zombie fungus outbreak in the United States - a middle-aged smuggler, Joel, and a teenage runaway, Ellie. Twenty years later, civilisation has been decimated by the infection. Survivors live in totalitarian quarantine zones, independent settlements, and nomadic groups, leaving buildings and houses deserted. 
Whether or not one has been a fan of the game, The Last Of Us frenzy hasn't been particularly hard to miss. The series has had the world enveloped in a blanket of overwhelming praise and a level of admiration aggressive enough to rival the likes of its formidable Cordyceps fungus.
As a long-time fan of the game, the prospects of a live-action adaptation for The Last Of Us had me jumping in nervous excitement. An excitement that soon metamorphosed itself into a deep-seated apprehension once the thought of the notorious Videogame Curse sprung to mind.
Judging by the reception of its pilot episode, one could presume that Neil Druckmann and Craig Mazin's (writer of HBO's Chernobyl) spectacular retelling would put those anxieties to rest, however, The Last Of Us did quite the opposite (though not in the way I'd come to expect). In its meticulously crafted opener, the series dialed the stress up a notch, which is what made it one of the most remarkable TV pilots of our time.
Though John Hannah's cameo in the opening sequence as an epidemiologist attending a late night talk show came as a pleasant surprise for our generation of The Mummy-loving fans, the nostalgia came to be short lived, slowly morphing into a sudden uneasiness that most of us haven't felt in a while, but a feeling we all recall in visceral detail.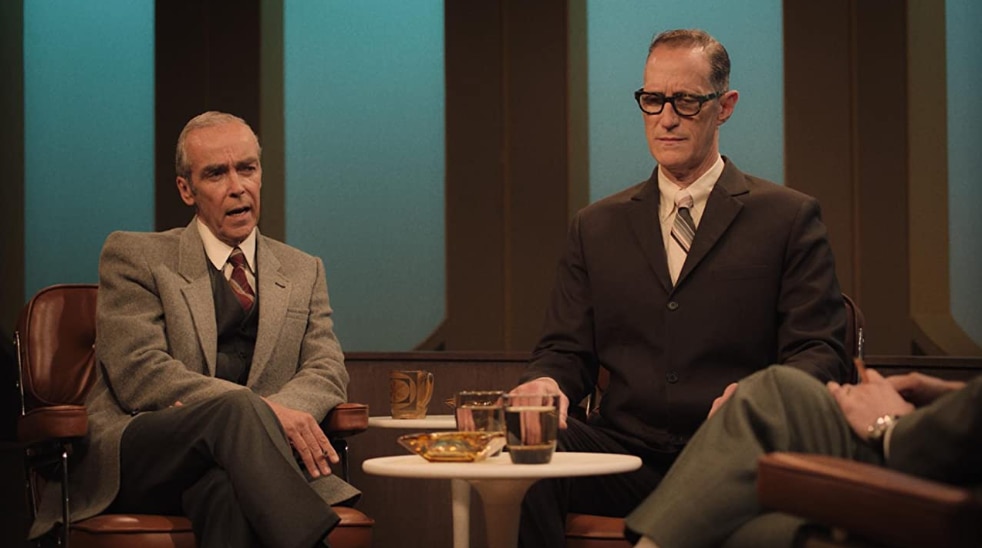 The fact that a TV adaptation for The Last Of Us was conceived amid the worst of a real global pandemic was clearly not lost upon its writers - a theme that takes form within its opening few minutes. Hannah's unnerving description of the ease with which something so terrible could very well become a global reality is clever, unsparing and terrifying; setting the tone for what's to come.
For someone who has endured the harrowing opening sequence from the game time and time again, diving right back into its television reiteration should have ideally prepared me for the heartbreak to come. Yet the series' innovative writing expanded upon that which couldn't be expanded, delving deeper into the tension-ridden pre-pandemic world in the videogame.
Mazin's exemplar direction, best observed in the episode's hand-held tracking shots, plunges us into the uncompromising brutality of Outbreak Day. The star of its first half however, is guest star Nico Parker's outstanding performance as Sarah. Parker is smart, witty and effortlessly develops an intimacy with Sarah within us, in the span of her unfortunately limited role.
At this point, I think it's safe to say that Pedro Pascal cannot possibly miss. Our introduction to Pascal's Joel already paints a comprehensive emotional picture of the character whose range of emotions are otherwise limited to rage and resentment. From the tremble in his voice while embracing his dying daughter to the quiver on his lip when faced with the traumatic past, Pascal embodies every bit of Joel, down to his unmistakable Southern drawl.
Despite her limited screen time so far, Anna Torv has proved her worth as Tess - Joel's smuggling partner-in-crime - at the expense of some intense roughening-up. 
But the performance that had fans eager (though in some unfortunate cases, disgruntled), was Bella Ramsey's portrayal of one of the most iconic videogame characters of all time - Ellie. And our first glimpse of Ellie was everything that it ought to have been: sarcasm with the figurative cherry of a middle finger on top.
Ramsey's Ellie lives up to expectations (and soon will probably eclipse them) in her ability to convey the character's vulnerability and resilience. As a young girl who has grown up in a post-apocalyptic world where danger and death are a constant threat, Ellie is determined to survive and protect those she cares about. Ramsey is able to convey this determination and strength through the subtleties in her body language and facial expressions. Her portrayal of Ellie is a combination of vulnerability and strength, which is a perfect representation of the beloved videogame character.
The character is often seen struggling with grief, though masked underneath the guise of anger and frustration. Ramsey's remarkable emotional range is able to convey this pain and sadness in a way that is both raw and genuine, something that's particularly highlighted when Ellie is reflecting on her friend Riley. Ramsey's ability to tap into these emotions and make them feel real to the audience is a testament to her acting skills. 
Though we've just had a glimpse so far, another standout from Ramsey's performance is her chemistry with Pascal's Joel. The dynamic between Ellie and Joel is a central part of the story, and it is crucial that their relationship feels authentic and believable. Ramsey and Pascal have a natural chemistry on-screen (which has thus far involved an attempted stabbing and slamming the other into a wall) which makes their scenes together some of the most powerful and emotional in the pilot episode.
With its exhilarating closing sequence and its photo finish final shot setting up what's to come, I couldn't help but marvel at how far The Last Of Us had come. It's a surreal feeling knowing that this beautiful narrative that had been reserved for the videogame console-owning lot up until now, had all of a sudden been so gracefully democratised for the larger audience.
But what makes The Last Of Us all the more so endearing is knowing fully well that this is but a taste of what's to come in this beautiful (albeit traumatic) story. And the upbeat retro beats to Depeche Mode's Never Let Me Down Again is a not-so-subtle indication that the worst is yet to come in Joel and Ellie's story.
New episodes of HBO's The Last Of Us stream every Monday at 6:30 am IST on Disney+ Hotstar.