Enough with the political verbiage, can we just take a moment and let our jaws drop at PM Narendra Modi's fascination for hats? 
And we're not even talking about the 'pagdi' or its different variations. We're talking full-blown hats — feathered, horned, bejewelled. 
The man who dons many hats sure loves them too, and carries them well. And perhaps even carries a few extra ones to 'pehnao' others — get it? Topi pehnana. Did you get it now?
But that's the subject of another story. 
Here, we're just looking at Modiji's many hat-ke avatars. Go...
When Modiji dressed up as the Easter bunny. Just kidding. It's a Burmese hat. Don't ask why. 
(Source: Reuters)
Is it a bird? Is it a cat? Is it a fashion faux pas? No, that's just Modiji. 
(Source: Reuters)
Once Modiji quoted Star Wars to his American audience when he said "May the force be with you." Another time he dressed as Yoda! Obviously. 
(Source: Reuters)
Star Wars isn't the only place he draws inspiration from. This here is an example of Narcos meets NaMo!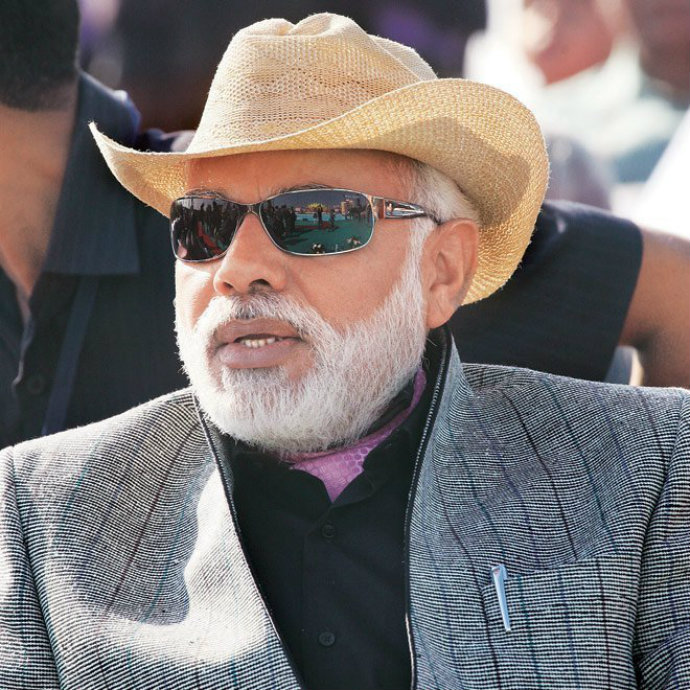 (Source: Reuters)
And this. Wish we knew what this is. All we know is several peacocks cried that day. 
(Source: Reuters)
We all know Modiji loves to travel. But he also likes to travel light. Hence, he apparently carries a pillow that doubles up as a blanket on his head. 
(Source: Reuters)
"Kabhi kabhi lagta hai apun hi bhagwan hai!"
(Source: Reuters)
Yeh hat nahin, hathora hai! 
(Source: PTI)
Modiji always carries a fan with him. Always. 
(Source: Twitter)
Oh, I thought you said 'Cash-mir'!
(Source: Twitter)