While travelling on a plane, among all the things you might hate, from turbulence to paying extra money for your luggage, having a crying or, even worse, a nosy baby (who takes a keen interest in what you're doing) will probably be near the top of the list of contenders. But a Turkish airline has come up with a solution. 
Wait, what?
Yes, that's right. Starting this November 3, Corendon Airlines' subsidiary airline -- Corendon Dutch Airlines -- is set to introduce a first of its kind adults-only segment on its flights connecting Amsterdam and Curaçao.
By providing exclusive seating for passengers aged 16 and above, the Dutch airline aims to enhance the flying experience for "both travellers with and without children".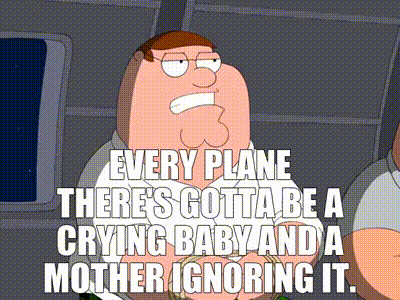 According to the airline, this zone on the plane is intended for travellers travelling without children and for business travellers who want to work in a quiet environment.
At the same time, the introduction of the adults-only zone is also beneficial for parents travelling with children. They don't have to worry as much about possible reactions from fellow passengers if their child is unruly or crying and so on. 
But you will need to pay extra for this. 
Passengers will have a choice of nine XL seats with extra legroom, and 93 standard seats.
These come with an additional cost of €100 (INR 8,930) and €45 (INR 4,018), respectively, on top of a regular one-way ticket. 
We are also the first Dutch airline to introduce the Only Adult zone because we try to meet travellers looking for some extra peace and quiet during their flights. We also believe this can have a positive effect on parents travelling with small children, who can enjoy the flight without worrying if their children make a little more noise.
- Atilay Uslu, founder of Corendon
Not the first in the world
While Corendon is the first European airline to offer an adults-only option, similar initiatives have been implemented globally in the past.
In 2016, the Indian budget airline IndiGo also introduced Quiet Zones (rows 1-4 and 11-14) on its flights, where children below the age of 12 years are not allowed to sit.
Scoot, a low-cost subsidiary of Singapore Airlines, has had Scoot-in-Silence cabins since 2018. These cabins, located between business and economy class, are reserved for passengers aged 12 and older.
READ MORE: Couple leaves baby at Tel Aviv airport check-in after finding out they had to pay Ryanair for its ticket