China's struggle with Covid-19 doesn't seem to be ending. After easing the Covid norms, China has returned back to stricter rules as cases are on a rise again.
Last week, the Covid cases in China reached the April level, after a few days after China's government had relaxed the norms.
Health officials claimed that over 28,000 new infections were reported today (November 22) nationwide, approaching the pandemic's all-time high. Guangdong province and the city of Chongqing recorded over 16,000 and 6,300 cases respectively.
Additionally, the number of new cases in Beijing has risen significantly, from 621 on Sunday (November 20) to 1,438 on Tuesday (November 22), setting a pandemic record for the city.
Three Covid deaths in the Chinese city of Beijing have been reported in more than six months.
All three were elderly Beijing residents with underlying diseases; however, no information regarding the deceased's vaccination history has been provided.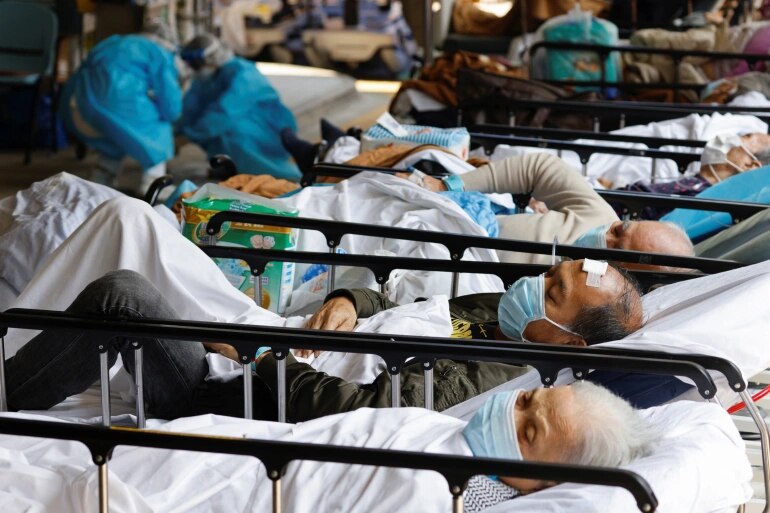 The first death was an alarm that prompted the Chinese government to roll back all the relaxed restrictions in order to adhere to their stringent zero-casualty policy.
What are the Covid restrictions now? 
The 24-hour negative test requirement for entering most public venues has resulted in widespread snap lockdowns of particular buildings and lengthy PCR testing lines.
Authorities recommended citizens not to travel between districts over the weekend; they should stay at home. And on Monday it was mandated that visitors to the city do further tests once they have reached there.
Large-scale activities like concerts have been postponed, and a number of tourist destinations, gyms, and parks have been closed.
Chinese citizens are already in panic mode by these norms and the nightmare of an incoming 'total lockdown' constantly hangs around them. 
What is China's zero-Covid policy? The 'zero-Covid policy', was one of the most important itineraries in Xi Jinping's last month's election campaign for his re-election for his third term (which he won).
The component of the zero-Covid policies included frequent lockdowns, mass testing and curfews. All this has impacted the tourism, employment and economy of China.