The United States of America is one of the oldest democracies in the world with multi-racial, multi-ethnic, multi-religious and a multi-lingual plural society upholding basic human rights. It has inspired millions, cutting across national boundaries, race, religion and political systems.
No one can find fault with these universal values if the US practices what it preaches — and does not try to impose them on others. President Donald Trump's slogan, "America First" is fine as long as he can tolerate others' slogans — India First, China First, Russia First, etc., because safeguarding the national interests of their respective country remains the sovereign duty of all leaders.
However, responsible and pragmatic leaders strive to find common grounds and convergences with their counterparts and that's how an interdependent and interconnected world progresses.
An interconnected order? Russia, India and China have to jointly battle out Donald Trump's tariff game. (Photo: AP)
While boasting of higher ideals, the US has never hesitated in courting and cultivating despotic rulers of totalitarian regimes, who violated every human right and had no love for democracy. Recently, Saudi Crown Prince Mohammad Bin Salman was feted at the White House, even though he allegedly ordered the assassination of Jamal Khashoggi, a dissident and a Washington Post journalist, at the Saudi Consulate in Istanbul. 
Donald Trump never gets tired of claiming victimhood — all countries have been exploiting America, taking advantage of their trade policies by exporting their products with no duties, but restraining entry of American products by imposing high tariffs. He often mentions that India imposes 50% duty on import of Harley Davidson motorbikes while Indian bikes enter the US market free of duty.
The fact is that the export of Indian bikes to the US in 2017 amounted to a measly USD seven million.
Globalisation was the economic mantra enunciated and propagated by the US — but the rewards were reaped by China and India. Ironically, while Chinese President Xi Jinping and Indian PM Narendra Modi made a strong pitch in favour of globalisation at the World Economic Forum at Davos, President Trump is raising protectionist walls against foreign goods, disowning globalisation and attacking WTO that was set up to ensure free and fair international trade.
Mexico and Canada have been at the receiving end of this. NAFTA has been replaced by new bilateral agreements. Trump's restrictions on the import of steel and aluminium impact not only China and India but also the European Union and its allies Japan and South Korea.
There is a full-blown tariff war between the US and China after the US imposed 25% tariff on the latter's exports worth USD 200 billion — China retaliated by imposing a tariff on American products worth USD 60 billion and threatening to restrict the export of rare earth, which can dent the American IT industry.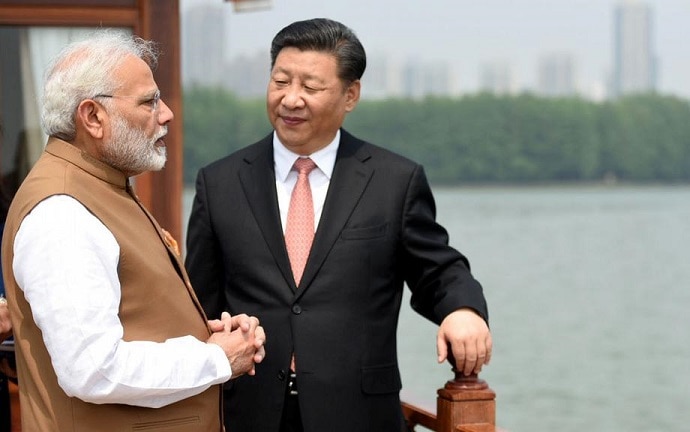 They're growing by the day: India and China have benefitted the most from the USA's globalisation policy. (Photo: Reuters)
No American President has used brinkmanship as a powerful tool to test his rivals and extract a favourable deal as Trump. In his trade war with China, he follows a two-track path — don't shun talks but keep the sword of tariffs hanging. And it has produced mixed results.
Before the forthcoming G-20 summit in Japan this month, Trump publicly shot a salvo at China by saying if Xi doesn't meet him and their summit doesn't result in an agreement, tariffs on Chinese good worth USD 300 billion will go up!
Strategic analysts believe America's trade war with China isn't only about balancing trade; it's to contain China's rise and delay, if not stall, her emergence as the next Super Power.
However, as I see it, this 'My way or highway' approach, intimidating your friends and foes alike to accept your word as the gospel truth, leads only to discord and heightens prospects of conflicts. It isn't diplomacy — it's Dadagiri!
Realising India's potential to act as a counterweight to China in the Indo-Pacific region, in spite of having exported defence equipment worth USD 17 billion in recent years, Trump publicly called India the "Tariff king". He has also withdrawn GSP facility enjoyed by India since 1975 causing a loss of USD 5.6 billion and threatened to impose sanctions if India continues to import oil from Iran and goes ahead with its purchase of SA-400 Russian Defence System. It also demands India decontrol prices of several medicare items, which have a social dimension.
So, does calling India a strategic partner, major defence partner, conducting 'Strategic & Commercial Dialogue', 30 + missions and 300+ joint military exercises matter much?
Doesn't the extraterritorial application of CAATSA and threat of imposition of sanctions reflect America's insensitiveness to India's national security and energy security?
Unsure Route: Germany and other European nations are not on board with Trump's Iran plan. But their counter appears uncertain. (Photo: Reuters)
Other signatories (P4 nations, Germany and EU) do not agree with Trump's reasons for withdrawing from the Iran Nuclear Deal (JCPOA) — but they can do nothing. For Trump, Netanyahu's allegations carry more weight. The overwhelming use of American dollars for international transactions gives the US undue power to browbeat its detractors.
Are China, Russia, India, Japan & Iran in a position to transact in each other's currency? Can India & EU begin paying for each other's' products in Rupees and Euros? Isn't it easier said than done? Where is the FTA? Is the rupee fully convertible?
Bullies bully you more if you get frightened — they usually back off if you stand up to them. India should therefore tell Trump — No more defence imports unless the US delivers on joint research and joint production, gives an exemption for import of oil from Iran and S-400 Air Defence System from Russia. Close relations between the US and India are beneficial to both, so leaders of both countries should strive to take it to a higher level. But India must not succumb to America's unreasonable demands.
It's time for PM Modi to show courage and stand up to Donald Trump. He can do it.
After all, Modi Hai to Mumkin Hai!