The BJP government came to power mainly on an anti-corruption plank. For about a year leading up to the 2014 general election, Narendra Modi relentlessly campaigned against the incumbent UPA government raking up core issues such as fuel prices, jobs, infrastructure, growth, development and so on.
At the forefront of the campaign however was a massive anti-corruption drive and rightly so because no amount of efficient governance will truly develop the nation unless there is a will and a way to eradicate corruption.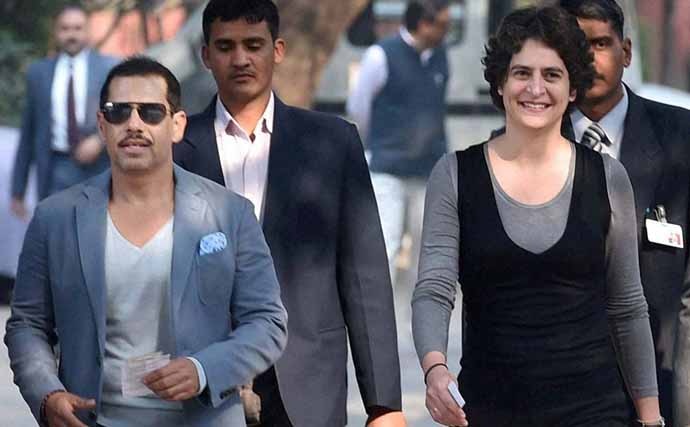 It is surprising why despite all the claims of evidence against Robert Vadra, the BJP has not been able to take action against him. (Source: India Today)
Corruption is the cancer in the nation's body, hard to diagnose, harder to treat and it eats away the nation's wealth.
Octogenarian Shantonu Sen belonged to the first batch of CBI officers who joined the organisation at the time of its inception in 1963. He served for 33 years, and retired as the joint director of CBI. He knows a thing or two about bureaucratic and political corruption.
In a recent interview when asked about the possible reasons why there has not been any progress in the anti-corruption drive as promised by the BJP government, including the promise of Lokpal, he said, "neara bel talaye kabar jaye" [which roughly translates to 'how many times does a vulnerable person fall into the trap?'] is debatable, but the Indian voters have already fallen into the trap a bit too many times all in the name of anti-corruption drive."
In a breaking news development this week, a FIR was filed by a mysterious person, who remains untraceable since then, against Robert Vadra, husband of Priyanka Gandhi alleging that Vadra bought some land by forging cheques and other documents.
Details of the allegations are not important, suffice it to say that these were exactly the same allegations against Vadra which were first hurled in 2013 by the ex-bureaucrat turned anti-corruption crusader turned full time politician in the race for chief ministership of Delhi, Arvind Kejriwal, followed by BJP and other political leaders across parties, catapulting him into the Indian political scene as a key factor.
It's time for Indian voters to bite the corruption bait once again. Bold media headlines and prime time TV debate vilifying Robert Vadra relying upon a mere FIR makes for great optics, phonetics and semiotics for the distressed voter who is traumatised by decades of corruption and presently crushed under the rising fuel prices and falling value of rupee.
Indian voters are ready to go empty stomach for nights and stand in ATM queues to get hold of their own money as long as they are made to believe that the pain they are undergoing is meant to eradicate corruption of the rich people.
The government is trying to hide its failures like demonetisation by raking up the issue of corruption during the UPA era every now and then. (Source: Reuters)
But they are often unable to think through important questions like why is media creating a hype around an FIR containing same allegations which were first known five years back but remained unsubstantiated? Why has there been no action in these five years? If this is a real corruption case against public officials then why is the present government not initiating action instead of a private person filing FIR? Moreover, this is only an FIR, there is still a long way to go before any of the charges can be proved, and Vadra can be put behind bars, so what's the Modi jai jaikar for?
It is puzzling why the Modi government failed to take action against Vadra. In 2013, the body of 'evidence' against him seemed to be quite large, starting with the testimony of whistleblower Ashok Khemka, IAS officer from Haryana cadre, who first exposed the discrepancy in Vadra's land deals and later got a plum posting in Haryana, or rebel Congress MP Rao Inderjit Singh, who demanded a detailed investigation against Vadra claiming he had enough evidence to nail the latter.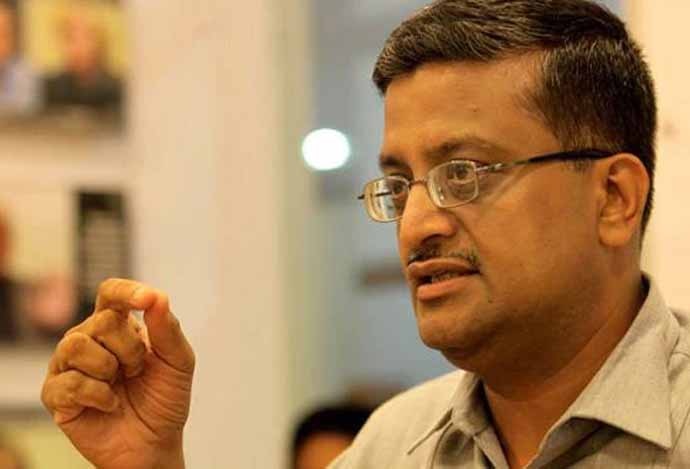 Ashok Khemka, who levelled corrpution allegations against Robert Vadra was later rewarded with a plum posting. (Source: India Today)
Several media organisations also conducted their own investigations and came up with their own 'evidence' and 'testimonies'. Like a dramatic symphony, the music was getting louder and louder moving towards a climax but as soon as the 2014 elections were over, there was a sudden dull thud of a damp squib, and a pin drop silence thereafter.
The charges have now returned once again to capture the imagination of Indian voters gearing up for the Rajasthan, Madhya Pradesh and Jharkhand elections this year, and the general elections next year. Look at the timing of the FIR. In the last few months, here is what has been happening in 'new India':
a) A government-backed forum presented a back series GDP report that showed India grew at 10.8 per cent in 2006-07 under PM Manmohan Singh's leadership, which was so embarrassing that it had to be removed from the website.
c) Fuel prices are rising and the value of rupee against dollar is falling on a daily basis, every day being a new high and new low.
f) There is massive social unrest in the country with mob lynching, communal hate, caste-based agitations led by Dalits, Marathas, Patidars among others and a growing fear of fascist onslaught as journalists are being made to quit, fired or silenced; human rights activists are put in jail without valid grounds.
g) Meanwhile, Rahul Gandhi is winning hearts at home and abroad as he keeps showing the contrast between him and Modi, and positions himself as the real alternative to hate.
In such trying times, unless BJP blinds the Indian voters with the kaleidoscopic dream of the rich corrupt man going to jail, their empty stomachs and angry minds will ask questions.
Thus the 'Return of Mango People's Favourite Dream - Vadra booked, next in line is the Italian family. Hell Yeah!'