Shielding rapists to legitimising extra-judicial killings: Adityanath's jungle raj has turned UP into a hell hole
The BJP rode to power in Uttar Pradesh on the promise of Ram rajya.
In March 2017, the BJP stormed to power in Uttar Pradesh on the promise of better governance and an end to jungle raj. A year down the line, that jungle raj has not just survived, but also flourished under the supervision of mahant-cum-chief minister Yogi Adityanath.
The killing of the father of a rape victim, a day after the girl attempted self-immolation alleging police inaction on her complaint against BJP MLA Kuldeep Singh Sengar, has made it clear that UP under Adityanath is no different from the state under previous governments in terms of law and order.
For over a year, not only did the police refuse to lodge an FIR against Sengar, but even failed to question the MLA in connection with the case. That the victim's father was arrested and not Sengar and his men by the UP police, betrays a horrid story of Taliban-style justice in UP.
Sengar, however, is not the only rape accused Adityanath is busy shielding. The state government has decided to withdraw a case of abduction and rape against former Union minister Swami Chinmayanand.
Rape is one of the most abhorrent of all crimes that afflict the modern world. If there is anything more disgusting than the crime itself, it is a bid to shield its perpetrators. A state government siding with rapists or rape accused sounds like the stuff of medieval ages. This is no fiction borne out of a sinister imagination, it is the reality of Adityanath's UP.
There are videos now in public domain which show how mercilessly the victim's father was beaten up. Adityanath's cops turned a blind eye to the wounds and a body, which had blood oozing out of every inch. The man died. But before he died, the police has been caught taking his thumb impressions on some papers without showing it to him even as he lay groaning in pain. Laws be damned, order may go to hell in UP. This is not bad governance, this is absolute absence of governance. Adityanath faces allegations of criminality. And criminals don't govern, they rule.
The state has monopoly over legitimate use of violence within a given territory. The Constitution lays down norms to ensure the state doesn't misuse this right. In Yogi's UP, the Constitution's spirit is under threat and so are human rights.
Sengar, meanwhile, is roaming free making despicable allegations against the victim's family, calling them "nimn star ke log" (low-class people).
There are whispers in some quarters that Sengar has been allowed a free rein because he belongs to the Thakur community, a caste that Adityanath too hails from and is accused of patronising.
On the other hand, state government spokesman and cabinet minister Siddhartnath Singh told newspersons that the government has taken a decision to withdraw the case of rape and abduction against Chinmayananda. "If anyone has any objection to it (withdrawing the case), one can challenge it in the court," Singh said.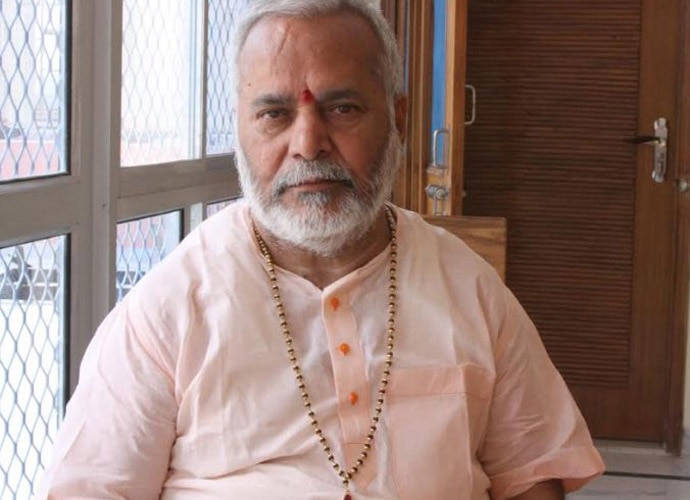 So, people in UP will now have to challenge the government in court to ensure that the guilty are sent to jail.
What is jungle raj
Pulitzer award-winning editorial of the Evening World Herald, "Law and the Jungle", used the term in 1919, where Harvey Newbranch used the analogy of a jungle in the context of a white mob lynching a black man in a courthouse during the race riot in Nebraska.
Newbranch wrote, "Under jungle rule no man's life is safe, no man's wife, no man's mother, sister, children, home, liberty, rights, property is safe."
Crime is part of every society. But state patronage to crime and criminals is an aberration. In UP, unfortunately, it is fast becoming a rule.
One of the first things Adityanath focused on assuming power was a crackdown on slaughterhouses and meat traders. Not only did the move cost a vast section its means of livelihood, but also allowed a free rein to policemen to harass even genuine meat traders. The state turned a blind eye to all that happened in the name of illegal meat trade.
The shamelessness of clean chits to criminals
Probity demands no man should be a judge in his own case. Yogi Adityanath is alien to that concept. In the very first year of assuming power, the chief minister ordered withdrawal of a 1995 case against himself and 14 others, including several BJP leaders. The case against the chief minister and others was filed at Gorakhpur's Pipiganj police station on May 27, 1995, for holding a meeting in violation of prohibitory orders.
But even before that in May 2017, shortly after Adityanath became the CM, his government told the Allahabad High Court that he cannot be prosecuted for allegedly making a hate speech during the communal riots in Gorakhpur in 2007.
The BJP did not tell its voters that the crackdown on crime and criminals will not include those belonging to the party or holding allegiance to it.
The crackdown on criminals
In a bid to rid the state of crimes, Adityanath's preferred way is to rid it of "criminals". From Saharanpur and Muzaffarnagar in the west to the notorious Azamgarh district in the east, the entire state is witnessing an "encounter" drive.
The plot, however, thickens when one sees that the patterns of all encounters are pretty much the same and FIRs read almost like carbon copies of each other.
The only difference with the western UP cases is that in Azamgarh, the gangsters didn't die on the spot; they died either in hospitals where the police took them or en route. The chief minister has endorsed the extra-judicial killings saying, "Goliyon ka jawaab goliyon se hi denge", emboldening the men in khakhi to work hard to boost their medal tally.
Clear mandates are often misread by those who ride on them as legitimacy to authoritarianism, which has zero regard for human rights and cares two hoots for its abuses.
A state with about 220 million people with at least 20 dozen castes and a 19 per cent population of religious minorities is being governed (read misgoverned) as if it belongs to the dark ages. This may not bode well for an over-confident BJP and Narendra Modi's lieutenants.
Law and order is not just about the number of men killed in encounters, or the cases filed, it is about what the common man feels on the ground, it is about whether women have the confidence to step out of their houses without fear or being raped or molested.
For a state that uses law and order as a tool to harass young people in love giving the drive meaningless names such as anti-Romeo drives, the signs are not too good.
Also read: Father of woman who accused BJP MLA of rape dies: Where is law and order in Adityanath's UP?
The views and opinions expressed in this article are those of the authors and do not necessarily reflect the official policy or position of DailyO.in or the India Today Group. The writers are solely responsible for any claims arising out of the contents of this article.