Those who have are language chauvinists who can be found on either side of the Vindhyas. They are morally indefensible and politically corrupt.
'Hindu terror' is a fiend invented by those who want to delegitimise Hindus from seeking and holding on to power in India.
The answer, perhaps, is contained in one word: intelligence.
Both Congress and BJP wish to be seen rather similarly - as populist, welfare-statist, inclusive and nationalist.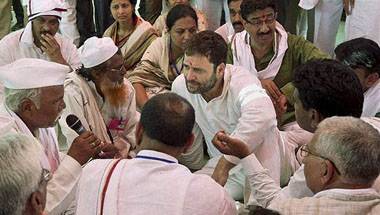 The Congress president's decision to contest from a second seat gives the impression that he is not entirely confident of winning in Amethi.
PM Narendra Modi does not like being held hostage by experts.
Panda would surely make a very compelling chief ministerial candidate.
Our world is interconnected and India cannot remain insulated from trade tensions or currency upheavals. A strong, capable government is essential, which makes our upcoming elections even more crucial.
Modi must reappear in a new avatar as the dream-merchant par excellence if the BJP is to win again.
In India, begging is perfectly respectable. Begging for votes is actually demanded. It gives voters a great ego boost.