It took strategy, research and precision timing, but Amit Shah pulled it off, leaving the Omars and Muftis dazed at the skill of a man they don't even consider their social equal.
A riposte to Rana Safvi's argument on how the Mughals apparently strengthened India, while, in fact, Europe grew by paces just then and India's poverty shocked visitors.
The BJP, like any right-wing government, gets significant leeway due to a 'tough on security' tag that goes with right-wing territory.
The process of drafting the list has enough checks and balances to safeguard rights of those whose citizenship is being decided.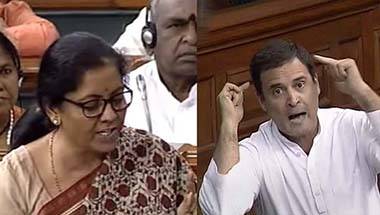 Why has Rahul Gandhi not asked for a closed-door briefing, which is permitted as per articles 5 and 6 of the agreement?
The Indian State is not against equality for gay people. But by siding with elements like the 'Tukde Tukde' gang, the LGBTQ community made the fight harder for itself.
India caves in to Chinese pressure again, sidestepping its own strategic interests and the lessons of history.
New Delhi's refineries are uniquely suited to process Iranian crude and Tehran can no longer play the 'oh but I have other suitors waiting' game.