DailyOh! Thailand's red-light districts reopen: How the country came to be sex tourism hub
The answer to how Thailand became a sex tourism hub lies in the country's past and present.
With a recovery rate of about 60 per cent, India has crossed 6,00,000 coronavirus cases. Close to 3,60,000 have recovered and returned home, while many have recovered sitting at home. Well, they weren't just sitting. They were taking some supplements and drinking kadha – all on the doctor's advice. Yes, the humble, yet bitter kadha, has helped many turn corona-negative. But if you feel symptomatic, don't just rely on the humbleness of the kadha. Rely on your doctor's advice. The advice from us: prevention is the best cure. Cases are rising too, so take your preventive precautions higher, not lower.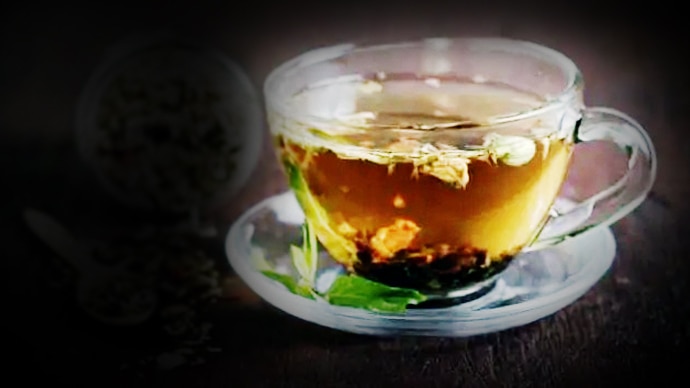 The humble kadha could be your health certificate to immunity. (Photo: Wikimedia Commons)
But even as the coronavirus cases are rising, more and more places and businesses are opening up because remaining closed forever is not possible. Yesterday, we told you Europe is opening up to travellers; some, not all. Today, we must tell you Bangkok's red-light districts are opening – with masks and bikinis – after remaining shut for over three months. Thailand, with a population of nearly 7,00,00,000, has reported 58 deaths and 3,173 infections.
So the risk of contracting the virus is lower but those in the red-light districts going back to work have been told to not lower their guard. A major part of sex tourism, however, is prostitution, which has been prevalent in the country since the times of the Ayutthaya Kingdom. What time was that? 1351-1767. It was legal then. It is illegal now. When did legal become illegal? In 1960.
Prostitution was outlawed in Thailand in 1960. (Photo: Reuters)
When it was legal, it was also taxed. But what we want to delve into is how Thailand came to be the hub for those looking for tourism coupled with sex.
During the times of the Ayutthaya Kingdom, women were passed around among men as concubines. They were mere spoils of war handed over to men as rewards for their bravado on the battlefield.
This was also the time when slavery was prevalent. Things continued like that till the 20th century, when King Rama V abolished slavery. Slavery was abolished but the 'slaves' still had no way of making ends meet. There was little choice but to go for prostitution. Then came the war. Thailand was occupied by Japanese forces through most part of World War II. The Japanese soldiers considered Thai women their chattels. When Thailand began to modernise, people moved to cities but found not enough work or work that paid too less. That again pushed people to sex work. This obviously led to exploitation and human trafficking, so came the ban on prostitution in 1960.
The ban on sex work in Thailand has been as effective as a mask-on-the-chin has been against coronavirus.
But the pandemic has been effective in getting trains to move on time. The Indian Railways has said that for the first time in its history, all trains achieved 100 per cent punctuality on July 1. One reason is of course that fewer trains are running. There is no second reason.
Trains in the Fast Lane: Enhancing services to unprecedented levels, Indian Railways made history on 1st July, 2020 by achieving 100% punctuality rate. pic.twitter.com/zqNXFNx4Z6

— Piyush Goyal (@PiyushGoyal) July 2, 2020
Now, it is true that trains in India have never had a 100 per cent punctuality record, but it did reach about 90 per cent during the time of Emergency: June 1975 to March 1977. In fact, recently when the Prime Minister's Office got flooded with complaints about delayed trains, the Modi government did turn to Emergency for tips on running services on time. That was reportedly after Prime Minister Narendra Modi sought an explanation from former Railway Minister Suresh Prabhu and asked him to look into how trains ran in 1975-1977. Don't expect Modi to mention it in any speech; but taking a good lesson even from your adversaries is a good idea.
Talking of adversaries, Priyanka Gandhi Vadra, has been asked to vacate her bungalow, 35 Lodhi Estate. Actually, it wasn't her bungalow. She was only staying there since she was an SPG protectee since 1997. The security cover was withdrawn from the Gandhi family troika – Sonia, Priyanka, Rahul – in November 2019. The government asked Priyanka to pay up rent for one month, for which she can stay in the bungalow. The rent amounted to Rs 3,46,677.
Priyanka Gandhi paid rent amounting to Rs 3,46,677 for the bungalow she occupied. (Photo: Reuters)
The Congress general secretary paid up the rent as soon as she got the notice. She will now be moving to a house in Lucknow because that is where she is (re)building Congress's base.
SPG, you might know, came into existence in 1985, after the assassination of Indira Gandhi. The Special Protection Group is special because it protects special people – the Prime Minister, former PMs, and families of the PM and former PMs.
Between 2004 and 2013, the 3,000-member SPG, saw an expenditure of Rs 1,800 crore, which works out to about Rs 200 crore per year. In 2018-19, the expenditure was about Rs 412 crore and then in 2019-20, it rose to Rs 535 crore.
If families of all former PMs and all former PMs themselves continue to enjoy a security cover for as long as they live, the budget is only going to go up needlessly. The cover is extended only up to a period of one year to former PMs and their families. After one year, an assessment of the threat against them is done. When the threat is found to be miniscule, it recommends that the cover be withdrawn. Simple. No, not so simple. SPG can't remove anyone's security cover. It can only recommend. The government decides. For now, the government has decided Priyanka has to vacate her bungalow, which we told you is not hers, but public property. You are public, but you can't stay there, even if you can pay up the rent.
Why think about what we can't do and where we can't be when we can do so much where we are. For now, it means sitting at home and watching OTT content. Now, some of us seem have overdone what they can do sitting at home. The Sandeep Reddy Vanga-directed Kabir Singh's music album has been streamed over 1,00,00,00,000 - 1 billion - times on YouTube.
You can listen to the Kabir Singh Jukebox here if you haven't heard the songs yet:
The movie has become the first film to achieve that feat, thanks to its music album being completely fresh. For movies too, in the times to come, maybe the success would be judged by how many times they have been streamed than their box-office collection.
Way cheaper for us consumers to stream movies on our TVs, laptops and phones than enter cinema halls; and also safer.
Stream, our Word Of The Day, which has now come to be the way of life, in Old English meant 'a course of water'. Around the 12 century it came to mean 'anything issuing from a source and flowing continuously'. So how did stream becoming streaming?
The term 'streaming' was first used for tape drives manufactured by a company called Data Electronics Inc. It was a method of transmitting or receiving data, especially video and audio material, over a computer network as a continuous flow. This allowed room for playback to start while the rest of the data is still being received.
Just how we watch movies online. A missed dialogue or a sudden urge to pee in the middle of the movie are no spoilers. You pause, go do whatever you have to do, come back and play. The stream keeps streaming smoothly.
That makes you happy, but not the Multiplex Association. The Multiplex Association Of India has written a letter to the Ministry of Home Affairs saying they feel "dismayed that cinemas and multiplexes continue to remain in the list of prohibited activities under the Central Government's Unlock 2.0 Guidelines".
The Multiplex Association Of India is unhappy that cinema halls haven't been allowed to open in Unlock 2.0. (Photo: Reuters)
The challenge here is tough. If the government goes ahead to keep association happy, it may also make the virus happy. Doosron ki khushi mein apni khushi? Forget that and also whoever told you that. Do everything you must to keep the virus unhappy. Which means don't give it the room to spread. That room is your body.
Stay safe.
We will see you tomorrow.
Also Read: DailyOh! How TN boiler blast was in the making, to why China, not India, is welcome to Schengen
The views and opinions expressed in this article are those of the authors and do not necessarily reflect the official policy or position of DailyO.in or the India Today Group. The writers are solely responsible for any claims arising out of the contents of this article.