A recent story of a couple from a remote village in Kupwara, north Kashmir, has melted hearts. With a cardboard box in their hands, this couple was seen standing anxiously outside the biggest maternity hospital of the valley in Srinagar. When people enquired, a heart-wrenching story emerged.
In the box, they had the dead body of their newborn child. They had walked several miles, from their snowy village when the pregnant woman went into labour. Eventually, they made their way to the LD hospital in Srinagar — where a few doctors reportedly turned them away.
They had to leave the hospital in the dead of night in freezing cold weather. The woman's labour pains intensified, and she reportedly delivered the baby on her way back to the hospital. The baby was dead.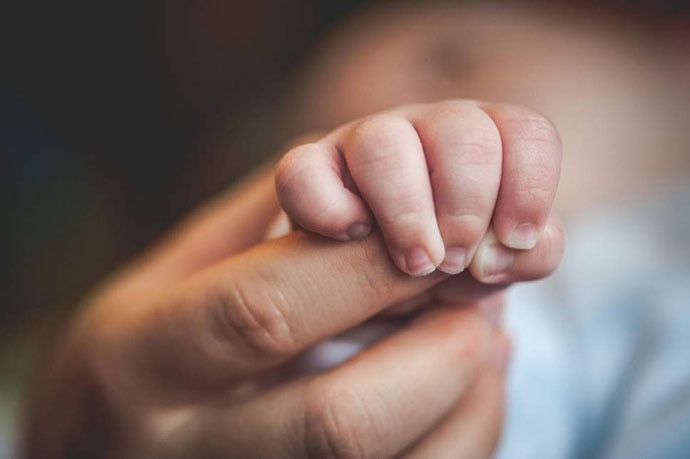 Doctors in Kashmir reportedly turned away a woman in labour. She delivered a dead baby — who is answerable for this? (Representational image: Reuters)
While the couple blame the doctors for apathy, and the public is outraged, we know for a fact this is not the first such incident.
Hundreds of poor patients face this every day — most don't even get noticed.
Whenever such incidents come to light, they send shock waves — the impact of which remains for a few days, then everything is forgotten.
Over two years ago, in 2016, an man in Odisha was seen carrying his wife's body for 12 kilometres after the hospital where she died allegedly failed to provide an ambulance to take the body back to their village. The questions that come to mind are — why is the state disappointing its people in even basic areas like healthcare?  Why are the common man and common woman of the country still suffering?
Dana Majhi carried his wife's body on his shoulders as he was denied a mortuary van or ambulance by hospital authorities. (Source: OTV video grab)
The world is progressing with leaps and bounds in healthcare and governments across the globe are passing on benefits to their citizens. Time and again, Indian governments — irrespective of who's in power — paint rosy pictures of how the country is shining in almost every sphere. Some even trumpet the fact that we are global leaders in healthcare and the production of generic medicine. If that is the case, then why, even in this day and age, are we getting to hear stories of babies being born on the roads in freezing cold nights, or of people carrying the corpses of their kin in pitiable conditions?
A few years ago, I had covered the story of two abandoned babies in Srinagar's children hospital. Their parents had left them as both these children had some heath issues. For years, these children remained in the hospital because no one came forward to claim them. The state — in itself — has apparently no mechanism of welfare for such 'unwanted' children.
Last we knew, India as a country was a welfare democracy.
If that is still true, then why is it failing its people, even on such basic issues?