Without a mandate and clearly defined executive powers, the permanent COSC may just remain a ceremonial post of little consequence.
A technical committee of the ministry of defence has raised questions over pricing.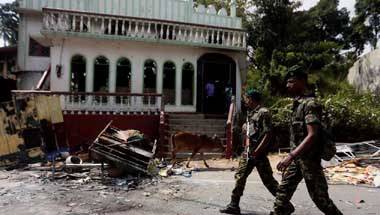 The ISIS aims to heighten religious tensions through mass casualty attacks on places of worship. Sri Lanka has so far not focused intensively on ISIS recruits and splinter groups. That will change.
The Project Shakti technology demonstrator brings out India's latent capability to detect, track and destroy satellites in orbit. It is unclear whether this test was a one-off or the start of a formal ASAT programme.
The elite Special Force units have resorted to stripping de-commissioned battle tanks or using weapons recovered from militants in the absence of the equipment to be procured from the US.
A majority of the government-to-government deals are being directly steered by the PMO underlining their strategic nature.
The return of the car bomb, and more worryingly, volunteers willing to drive them, pose deadly new challenges.
After the 2G scam, it is the most powerful symbol of UPA corruption.
India has closely followed the development of France's new attack submarine for over a decade owing to its potential to transform the navy's submarine arm.
Stephen Paddock, the alleged perpetrator of the deadliest shooting in US history, used assault rifles to kill 59 persons and wound over 500 others.