It may be a judgment not many were hoping for. But it is nonetheless significant.
Hypochondriacs constantly monitoring their hearts? What could go wrong.
The Unique ID is compromised. There are no two ways to look at it.
On September 8, a transgender person in Pakistan succumbed to burn wounds, after they were set on fire allegedly by four people attempting to sexually assault them.
There is so much TV news gets wrong. Every time.
It is easy to understand why about 95% of Indians don't use condoms.
It's this meme's second life, and hopefully the final.
It's a good thing the show is coming to an end.
We are reaping the rewards of a culture of calumny, an ark that includes Deepika Padukone and could stretch much further.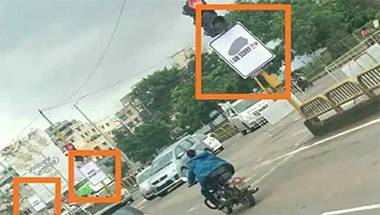 A man plastered his apology (to his partner) on more than 300 giant hoardings in Maharashtra's Pimpri Chinchwad, and the cops are not loving it.