There is no known action on Sadhvi Pragya over appreciative remarks on Godse. In contrast, senior leaders like LK Advani and Jaswant Sinha faced the BJP's door for praising Mohd Ali Jinnah.
From a late visit by CM Nitish Kumar to hospitals, to a minister asking for cricket scores during a meeting on the crisis, India's political leadership is failing its children.
Though this is a tough option, here's how the arithmetic could stack up.
India needs a law that deters rabble-rousers from manufacturing riots in the country.
Dassault Aviation and Hindustan Aeronautics Limited are working together on Mirage upgrade and some overhaul projects.
Prime Minister Narendra Modi made several comments against the government on Twitter when he was in the Opposition. Will he regret them now?
Here's what supporters of the move have had to say.
From a credible young face to upper caste vote banks, the political strategist has much to offer.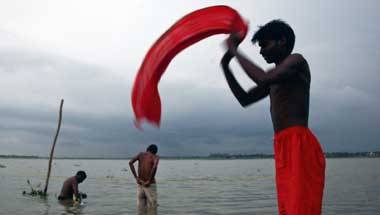 Union minister Nitin Gadkari had said the Ganga would be '70 to 80 per cent' cleaner by March 2019. But official data shows a starkly different picture.
While the party is keen to free India of illegal residents, it remains confused about the role it has to play in identifying them.