The Home Minister's Chanakya-neeti on Kashmir seems to be working. At least half the voices in Kashmir, which earlier stoked big trouble, seem to be quietly toeing the line.
Without a Nehru-Gandhi at the helm, the Congress has only seen doom. And the fact is, even now, despite the Modi wave and the politics of hate, Rahul Gandhi has a lot to feel confident about.
Even as the prime accused is reportedly hiding in Pakistan, this case needs to be resolved for the sake of fearless journalists and journalism itself.
Cleanliness is half the faith. But the reason why Muslims use this 'blessed twig' goes beyond physical cleanliness.
Rather than resorting to protests, we Kashmiris, need to introspect with our heads collectively hanging down in shame.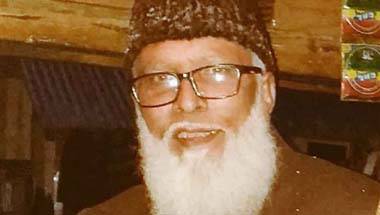 It is said even the Raj Bhavan is displeased at the way security cover to key persons in the Valley was revoked. However, the choice of probe has raised even more questions in Kashmir.
The job was given during the PDP-BJP regime, but now the state is under President's Rule. It's high time this allocation was investigated and legitimate job seekers are answered.
Although gruesome incidents of sexual assault shake the Valley, they are downplayed in Kashmir's political and media circles. The only narrative that seems to matter is the "Kashmir cause". Even incest and rape get buried under that.
If Sonia Gandhi had wanted to be PM, nothing could have stopped her. The same goes for Rahul Gandhi much earlier. As I see it, they are not in politics for its sheer power, but for something else.
The first leader from the homeland to have joined a BJP government, Omar now looks at the right wing and Narendra Modi as 'anti-Muslim'.