After 30 years of romance, Pakistan seems to have dumped both Hizbul and Hurriyat alike.
Niyanta Pandita, the daughter of Ajay Pandita, should be an inspiration for a new India, an India where displaced Kashmiri Pandits can return to their homeland.
Who else but PM Modi could have so effectively convinced the nation to stay home, stay safe?
If the courts have sought compassion, governments shouldn't cross those limits.
The protest and protesters draw their strength from Gandhian ideology.
Kashmir is not a normal region and coronavirus is no joke.
While many reasons are being attributed to Jyotiraditya Scindia quitting the Congress, only the Nehru-Gandhi family is to be blamed for the mess.
Many Kashmiris believe the state's special laws were drafted by a Hindu Maharaja and a Kashmiri Pandit lobby to keep outsiders out. They see this revocation as them being punished now.
Even the last Dogra royal, Karan Singh, advocates extreme caution on meddling with Kashmir's special rights. Why then is the BJP in such a rush that it can't see the potential dangers?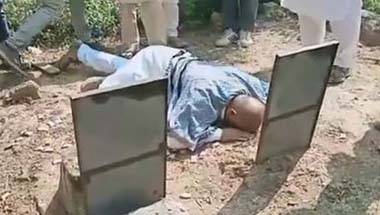 Justice delayed is justice denied. These five men, innocent of the charges they faced, understood this, sitting behind bars as their world changed immeasurably in 23 long years.