The SC ruling on 377 stops gays from being called criminals. But it also makes them citizens — and now they can't get away with their misogyny.
Finally unsealed with a kiss (Photo: Reuters)
It's been an exhilarating few days for gay, lesbian and transgender campaigners after the Supreme Court decriminalised homosexuality, a century and more of the discriminatory, anti-human colonial law — but why do I have a twinge of regret rather than empathy for this stupendous victory?
Is it because, shorn of the criminal and illegal Article 377, which gave gay pals a touch of scandal, vice and wickedness, they are now just Parampara (conservative) Queens? 
Of course, this is no ridiculous generalisation about all gays — but have you noticed how many of them, of a certain vintage (!), carry the same chauvinistic, misogynist ideas about women – their shagability to entice and trap rich and famous men; the slut, the wannabe, the honey trap; apart from ridiculing provocative and contrarian views with personal attacks, which many poor fashion and culture reporters and raconteurs have faced to their horror. (But despite their calls for a social boycott, successful businesswomen, journalists, wives and girlfriends have gloriously picked and dropped their careers and men with gay abandon).
The other day, at a haute table, where the Spicy Pacific Tuna Ceviche matched the sharp and tart minds around, the event was soon reduced to a pickle with Queenie screeching ("How dare you have an opinion,"), demands for decorum ("No loud noise at the table, etc.") and such like. The second course, Pate with Caramelised Onions, simply withered after the sneering put-downs, even as the queens had a hissy fit in the drawing room. 
From outrageous to propah, will India's gat lose their zing?
Where did the irreverence, sauciness and chutzpah go? Or, was it there at all?
In status-anxious Delhi, gays held out a snazzy world of restlessness, energy, creativity; of fabulous nights out at illicit gay hideouts, of smoky bars and cool music, their sartorial flourishes, fab homes and sassy hosting. There were successful writers, fashion and beauty designers, interior curators, graphics artists and businessmen, and they had a worshipful fan-following both in media and society. And despite their growing privileged status, it was alluring how they brought a breezy, sexualised, safe space to saddi Dilli, now an electric urban metropolis. They aestheticised the social swirl of the city, Dominatrix-style.
It was pure genius that the so-called 'oppressed' lot of the beautiful world could party non-stop, were on the cutting edge of design, beauty and fashion, and led the nouveau brigade — not bad on the whole for those who leaped on the scene barely a decade ago. Though they fetishised success, everyone loved their bitchy observations. But alas, all this new privilege brought out their inner 'Bhabhi' rather than 'Barbie', which the rest of the gay world was seeking out.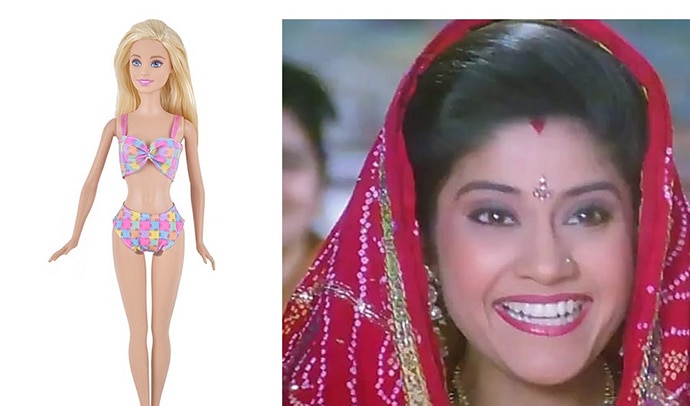 From Barbie to Bhabhi — Are gays going to get so sedate, darlings? (Photos used for representative purpose)
Perhaps it'd be worthwhile to know that new freedoms bring new responsibilities. If it was once socially acceptable to have a free run with misogyny, degradation and prejudice, gays will now have to live by the rules of the hetero world. Women are no longer objects and accessories, nor 'sluts', 'bitches' and 'hairy feminists'. It used to be cool to spit this out in the illicit gay world, but no longer - or you are in big gender trouble. There's also the legal obligation to same-sex partners and spouse rights; and to being penalised for non-consensual sex and subjugation. Gays are now no longer on the fringes of a secret world after the abolition of 377 - you are citizens today.
It's time to reclaim the drawing rooms and nightclubs, with rambunctiousness and disruption – otherwise, to paraphrase a famous New Yorker queen, you are just a conservative "Behenji with a p***s".