What a walk around the gutted Kamala Mills compound revealed to me
For a country looking for the patli gali no set of rules made and passed (and badly enforced) are going to fit all.

Probir Roy
The spate of fires in Sydney, Manchester, and New York around New Year belied the "happens only in India" syndrome. No city would, however, want to belong to this club.
Over the last six months, Mumbai has witnessed seven fires resulting in a loss of 26 lives, including 10 women. The victims ranged from illegal migrants to visiting NRIs and young professionals. Of these seven fires, three were in very upscale buildings, where better safety standards are expected, which demands serious retrospection.
Post the Kamala Mills fire in Mumbai's upmarket business and commercial district of Upper Worli - a 5km radius from Dadar to Worli - which by itself took the lives of 14 people. I took a walking tour spread over two days around this area. My tour revealed the following:
(a) While the demolitions of illegal structures in the aftermath of the Kamala Mills tragedy were done speedily and ruthlessly with jack drills and hammers, JCBs, it seemed that it had been done without much thought - the classic knee-jerk overreaction. The post-demolition "clean up" by the owners and managers was equally quick and efficient. Showing that in the Maximum City there is no place for any downtime of cash registers.
Whether it be a vada pav wallah or a fine dining establishment, one would not have known that 24 hours back the place resembled a war zone.
(b) Some places remain untouched though they are just a few feet from the demolished areas (Smaash, Pravas, Kode) but seemed equally remiss on some criteria or other. The resto bars opposite the Trade House (Beer Cafe) remained open, while almost all other places were "voluntarily" shut or asked to shut down (Bombay Canteen, Pop Tates), or the electricity was cut off by the power utility.
There are about 120 restaurants in the entire area. About 40 of those, including shops, cafes, bars are within the 37 acre Kamala Mills compound itself.
(c) The compound had been a fairly humdrum place for well over a decade primarily reserved for MNC office spaces and other upmarket Indian companies. It resembled a ghost town post office hours on weekends. This was the case till about six months back when there was a sudden explosion of restaurants opening in every nook and corner. Opening cheek by jowl to swanky steel and chrome high-rise office spaces - the core of what made it the much in-demand midtown CBD for marquee financial services, media, BPOs, hospitality, lifestyle and retail. Overnight it became a classic mixed-use urban space with no break - round the clock all seven days a week - without it ever being planned as one.
(d) While owners have been blatant in encroachments and in their chalta hai interpretation of zoning and planning, the authorities are equally complicit in overlooking loopholes. It is just impossible for them to not have known about the problems given the presence of high-profile people in the compound that houses restaurants with their fancy facades, bright signage, manicured approaches, high-decibel branding and clientele.
(e) The question is if the grounds for demolition were encroachments onto thoroughfare, pavement, road or common use space then most establishments in Mumbai would have to be demolished. If it was for violation or lack of security, fire, excise or health and hygiene rules then demolition would not be the order of the day. However, just revoking the licence would suffice; this would allow shutting down establishments that violate norms without any damage to property. The loss of valuable revenues would by itself be an adequate disincentive to bring order with Adam Smith's invisible hand doing the needful.
(f) What I saw was quite the opposite and had nothing to do with not having proper fire exits or safety precautions. Restaurants on the ground floor with wide and easy exits to wide and open common use areas had their signage, facades, open areas outside demolished.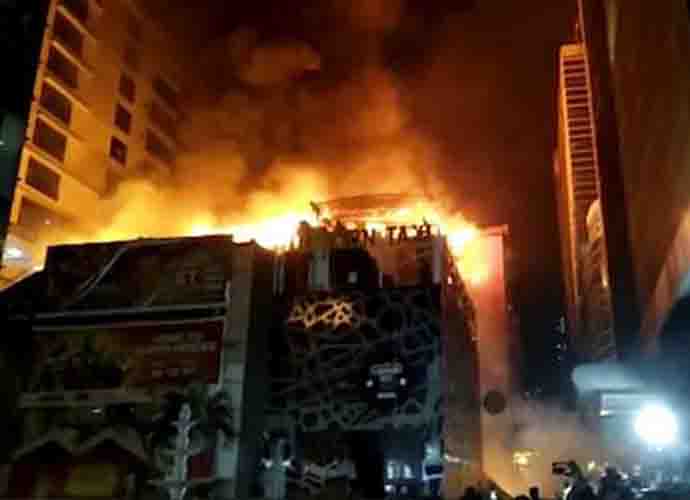 (g) Todi Mill also has about 20 restaurants and it is literally between a rock and a hard place. The entrance and exit to this compound has space only for one tempo to go in or go out at any point of time. Let alone a fire engine - or 12 of them. The narrow width, poorly paved roads have cars, bikes, tempos parked on either side with no place for even minimal ingress and egress of men and material.
The lessons
First, for a country looking for the patli gali no set of rules made and passed (and badly enforced) are going to fit all. Nor are they going to be followed by all. And if indeed applied uniformly without fear and favour, in letter and spirit, then nobody will be able to adhere to it. It is better to use significant punitive fines and administrative measures (licence revoking, strict inspections) to ensure compliance. Even if stricter measures lead to higher bribes and gaming the system via touts and a nexus of activists and officials, there will come a threshold beyond which complying with laws will be cheaper than trying to maintain the status quo.
Second, ban all parking around such compounds in the thoroughfares and approach roads, bylanes, access paths. Phoenix Mills has a centralised parking which does not hinder movement of emergency services and movement of men and material, while Kamala Mills has a system of reserved (discretionary) parking places randomly strewn all over the place regardless of the width of road and public inconvenience.
Third, use of non-combustible building material is an absolute must and must find a mention in the building codes and urban planning.
Four, signage for exit and directions to egress into open spaces, and fire drills and audits every month should be made compulsory for offices, malls and resto bars not just for multiplexes, aircraft and cruise ships.
Lastly, most mill areas are but a hotchpotch maze of single storey poorly roofed, hastily built, unplanned and mismanaged spaces.
Though the Phoenix Mills is centrally managed with proper administration and accountability with customer convenience and safety at its core, Kamala and Todi Mills have no semblance of any enforceable and professional management of their premises or its anchor tenants and property owners. It seems at best a veritable free-for-all of untrammelled mercantilism.
If these basic issues are not addressed then the refrain could very well be "waiter, please show me the emergency exit", instead of "... please show me your menu card".
Also read: Why I think the triple talaq bill is an absurd legislation
The views and opinions expressed in this article are those of the authors and do not necessarily reflect the official policy or position of DailyO.in or the India Today Group. The writers are solely responsible for any claims arising out of the contents of this article.