Sorry, Crown Prince Mohammed Bin Salman: You just can't match our 'Sultan' Salman Khan
Because, "apne bhai jaisa koi hard-ich nai hai".

DailyTrip
Kya bol-reli hai public?
The public of azad Bharat is in two minds — with the Crown Prince of Saudi Arabia, Mohammed bin Salman, finally landing on Indian soil, we're wondering if our love for Salman will be divided.
For, let's be honest.
Just like there can be only one 'talwar' in one 'myaan', India can only house one Salman.
In fact, at the risk of being marinated in oil, we're going to go ahead and say that megabyte Prince Salman — even with his megawatt Princy smile — is no match for Salman Khan — who is both 'bajrangi' and 'bhaijaan.'
Go figure.
Here's how apna Salman is 'bahut hard.'
The Crown Prince was in Pakistan the day before and was supposed to land in India yesterday. He did — but he had to take a detour. So he flew into Pakistan, chomped chicken, flew back out to Riyadh, and then flew into India.
Apna bhaijaan would have just walked right across the border, with a host of fans from both sides of the divide cheering for him.
Because, my friend, Tiger Zinda Hai.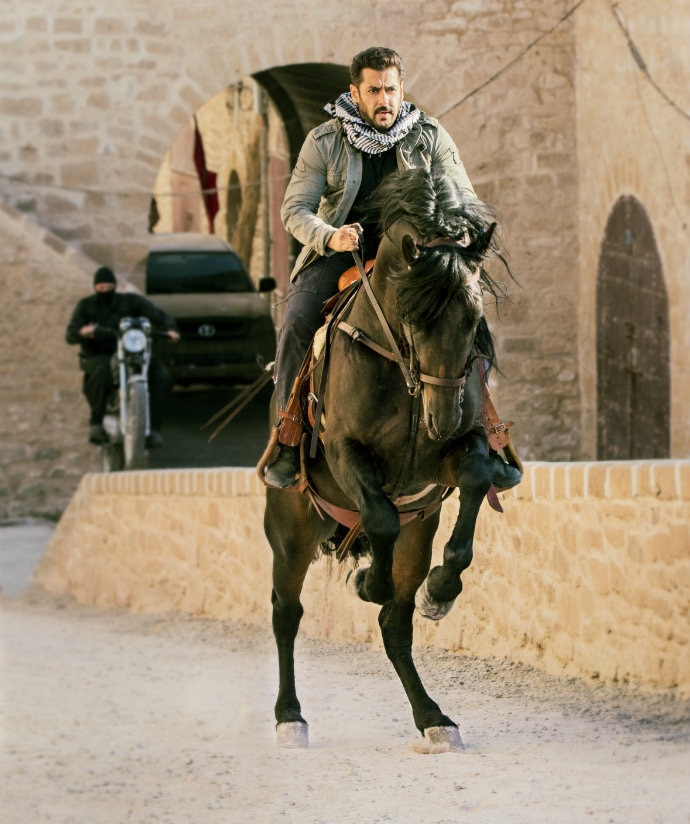 You can be the Prince. I am still the King! (Source: YouTube screengrab)
When Salman bhai meets Prime Minister Narendra Modi, he doesn't just stand there and make statements. He flies kites. FUll Dholi taro style. Can MBS do that? No, he can't.
Then, let's talk style.
The Rajesh Khanna shawl that MBS walks around in — which, we're sure, has many a proxy war strategy brushed under — is also a restraint. He will never be able to go shirtless like apna Salman bhai.
Too. Much. Fabric. (Source: Giphy)
We dare you. We double dare you.
For all the oil wells MBS claims to own, we can see that just with the climax of Dabangg — Salman bhai and Sonu Sood fighting it out. There's more oil on their bodies than there is in your wells, bro.
Arre driver, gadi nikalo! (Source: Twitter)
Agreed that both apna Salman bhai's and the 'other' Salman's drivers make for helluva headlines — for varying reasons. But maybe MBS can learn a thing or two from bhaijaan about 'blaming the driver when things don't go your way.'
And now that we're on it, 'shooting' and 'running over' is still a more civilised way of eliminating obstacles. 'Hacking to death with an axe' is quite archaic. Some class, please.
So, yeah. Borrowing pearls of wisdom from THE Salman, here's what we want to tell Mr MBS, "Mujhpar ek ehsaan karna, mujhpar koi ehsaan mat karna!"
Also read: Prince (C)harming? Does India's 'atithi' Mohammed bin Salman of Saudi Arabia spell good news?