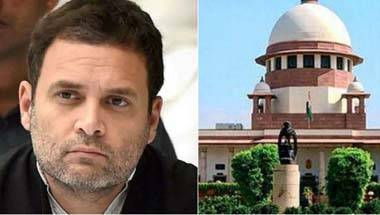 With NYAY failing to gather steam, the Rafale accusations not denting Modi's image and the ire of the apex court now, Rahul Gandhi's desperation is clear.
|
RIGHT Foot Forward
|
11-minute read
Current criticism of electoral bonds seems fuelled by most funding going to the BJP. But for a better system, the attempt should be to improve bonds through dialogue, not junk this lock, stock and barrel.
The BJP manifesto maps out a confident route for the future. It doesn't fall for the Congress manifesto's welfare populism. But it does up the ante on nationalism and security.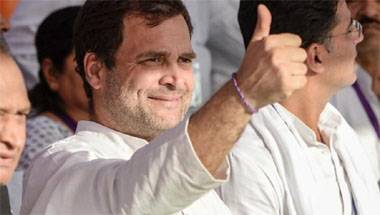 Rahul Gandhi contesting two Lok Sabha seats, both Amethi and Wayanad, does not reflect a crisis of confidence. It actually shows systematic planning towards a larger political goal.
Whether the scheme can bring political dividends would now depend on how the Congress cadres are able to take this message to the base line.
|
RIGHT Foot Forward
|
8-minute read
There is a realisation that the BJP may not have brought the promised 'acche din' but it has not been 'burey din' either.
|
RIGHT Foot Forward
|
5-minute read
Modi ushered in digital poll campaigning into India in 2014. Now, as the medium has proliferated well beyond one leader and one party, will he be able to harness it, or will the Opposition ride the cyber waves?
|
RIGHT Foot Forward
|
5-minute read
The Balakot air-strikes vindicate the foreign and national security doctrine that Modi and Ajit Doval have been following for the last five years. It is now time to also put national interest above politics.
The PM had to act after Pulwama. But how he acts now will determine the political response he gets.
|
RIGHT Foot Forward
|
7-minute read
With Modi, Nepal's leadership has struck an underlying rapport, built on healthy mutual respect that should work to the advantage of both countries, if it continues uninterrupted.