The Disciple took two years to research and write, with one year to prepare and shoot, and then another year on post-production.
His career may not have panned out as he'd dreamed but there's no regret. Since the last five years, Rajat Barmecha says that there's been a change in outlook.
The Vidya Balan-led biopic on the wondrous mathematician Shakuntala Devi will be Amazon Prime's second Hindi release after Gulabo Sitabo.
While the story is set in pre-Independence era, the issues that Anvita Dutt raises, especially pertaining to a woman's place in society and the hurdles she faces, feel pertinent.
By following a day in the life of Northeastern characters in the capital, Kharkongor shows us the prejudices they face, the and the issues they grapple with on a daily basis.
The recent guidelines issued by the Producers Guild of India (PGI) indicate that post lockdown, filmmaking is going to be harder than ever before.
Until her late teens, acting was not even on Aaditi Pohankar's radar. But with the Netflix series She, the actor appears to have found what she was looking for.
In a nation starved of sporting icons beyond cricket, more so female ones, the attention directed towards Das is much-welcome news. It helps that Das is not averse to being in the limelight.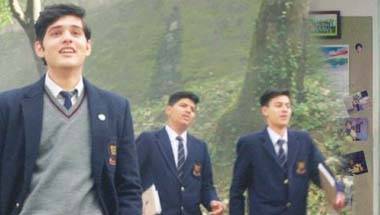 Toxic masculinity can be seen in young boys in the form of bullying, and Noblemen's gritty portrayal of child bullies is an eye-opener.
'My son should be rewarded with a job and money,' says the father of a gau rakshak who lynched Rakbar Khan. The future of the minorities looks bleak.