|
Below The Belt
|
8-minute read
Why I am filled with dread in Bengal today. By a broken statue. A riot in the street. Packs of local criminals turned netajis. Will my freedom as a woman in West Bengal soon die?
|
Below The Belt
|
7-minute read
Open relationships are quite in vogue, I am told these days. And, yet something snaps in me when the word 'nice' is used to describe the woman he is 'cheating on!'
|
Below The Belt
|
8-minute read
Is the real problem over letting women into barred holy places actually allowing the sexes to mingle? And perhaps to forget the purpose of visiting a holy place? What is that purpose anyway?
|
Below The Belt
|
10-minute read
Let's get real. Family values are a joke. Wives in India are treated as slaves. For sex and more.
|
Below The Belt
|
6-minute read
Whether it's female film stars or a celeb neta like Priyanka Gandhi, we are scared of strong women who challenge stereotypes. Isn't that why we force female netas into only 'decent Indian clothing'?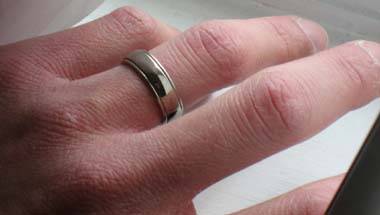 In India, out of 1000 marriages, only 13 result in divorce. But given the abysmal state of the lying-cheating-beating Indian shaadi, this is simply sad news.
|
Below The Belt
|
8-minute read
This model of class-impaired, so called 'feminist' rhetoric either divides women on socio-economic parameters or homogenises them into a universal, faceless, 'sex ki bhuki' matrix. Either is deeply insulting and totally false.
|
Below The Belt
|
5-minute read
Can Apsara Reddy be a champion of mainstreaming the marginalised and changing the gender game, for both Rahul Gandhi and the Congress?
My heart was broken for doing what I always have. Loving too hard. And searching for such love.
While the feminist-activist may think she is insulting Rahul Gandhi with her taunt-tweet on sex, she may just be winning him more brownie points.