That Trinamool is in shambles is clear. But how is an exodus of its controversial leaders going to help the BJP? Specially when none of them claims to follow BJP's ideology?
What's the middle ground between war and peace, exactly? There is none, not even for the most famous celeb.
After reading this, you may want to give your shapeless body a tight and warm hug.
Why the answer to that question changes, depending on who's asking.
Roti becomes cheaper but fuel becomes dearer. We have an easier solution to this conundrum for Pakistan.
In Bollywood's ISRO, the women scientists are always on edge, a step away from breaking down or abandoning their work. Thank their lucky stars for mission chief Akshay Kumar!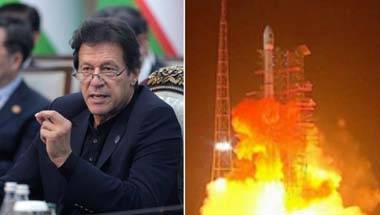 Both nations are eyeing 2022 to send their astronauts into space. But who exactly will Pakistan send?
Was Imran Khan supposed to be received by US officials? Why would they send people to receive army chief General Qamar Bajwa?
The United States and Pakistan shared a chequered relationship. More uneven than camel skin.
The Russian mobile application has a problematic understanding of ageing. Clearly.