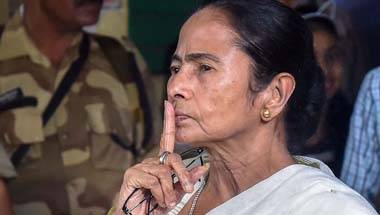 Issuing an ultimatum to aggrieved doctors, she skirted the core issue of security and indirectly instigated emotions against doctors.
If he can 'disrespect' the Saudi Arabia king who is investing $20 billion in Pakistan, he can well break a few protocols at the Shanghai Cooperation Organisation.
In its first misstep, the Indian govt reportedly asked Pakistan for special permission to fly PM Modi through its airspace. The same airspace that's been closed off following the Indian Air Force pounding it.
Instead of free rides, can the Delhi CM ensure safe rides for women? Because that's really all they need.
If Pakistan thinks it is being excluded due to Narendra Modi's 'internal politics', it is totally wrong. It needs to look at its own internal situation.
Once, Mamata, like Modi, had a dynasty-free, pro-people image. To retain her grip on a rapidly saffronising Bengal, she must reinvent her current form. This is how she can go about it.
At a time when Rahul Gandhi has lost Amethi, Jyotiraditya Scindia has lost Guna and Priyanka Gandhi has lost before even starting, Congress needs a winner at its helm. It needs Shashi Tharoor.
The shift from 'China's chairman' to 'BJP's chairman' came with warning signs!
The battle was half won when the party got Himanta Biswa Sarma in 2015. The rest fell into place.
Sab pe bhari? We've never ever seen a bipolar fight like this ever before.